The 2MOSS natural hair beauty institute and salon is located in a small pedestrian street, the square de L'Opéra Louis Jouvet, that is one of the most distinctive place in the 9th district of Paris.
L'Instant 2MOSS offers a setting that is both refined and subtle, in perfect harmony with this historical site and only a stone's-throw away from the Opera and the Madeleine.
Far from the traditional hair salon, part spa and part hair care institute, l'Instant 2MOSS is truly a unique concept: a place entirely dedicated to the beauty and well being of hair.
The hair care treatments take place in three private rooms with different atmospheres: boudoir, Art Deco and contemporary. Combining bio-energetic massages with hair care, the treatments offered at l'Instant 2MOSS are a wonderful source of well being.
The hair care treatments with 2MOSS organic products infuse health and beauty to dry and brittle hair, prevent hair loss and stimulate growth. Hair is visibly embellished from root to tip.
A carefully orchestrated sequence of light strokes, stretching and pressure on energy points, the massage relieves the stress of daily life. It encourages energy and blood flow, oxygenates the scalp and immerses the beneficiary into a state of complete relaxation.
It is also possible to enjoy hair salon services (cut, styling) and 100% vegetal hair coloring, which delivers a natural, discreet and elegant color that completely covers white hair.
Finally, you will discover a line of delicate eco-conceived hair jewelry fashioned out of "gold herb" by the Brazilian artist Fabiana Bezerra for her fair-trade brand, Art Da Terra.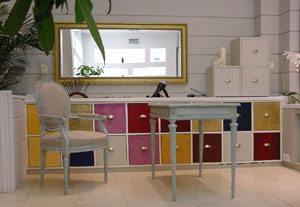 At once a hair salon, a spa, a hair care institute…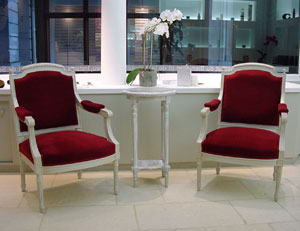 The l'Instant 2MOSS hair care institute