The young natural nail polish brand Kure Bazaar was created by the lovely Kartika. A retired professional model, the birth of her son encouraged her to rethink her consumption habits, and in particular her diet and the cosmetics she used.
As a young mother eager to preserve her child's health, she oriented her choices towards more natural and eco friendly beauty products.
During her switch over to organic products, she realized to her dismay that there were no green alternatives to the traditional chemical and toxic nail polishes. The idea of Kure Bazaar blossomed, the goal being to create an ecological nail polish brand that was respectful of nail and body health.
A true obstacle course then began for Kartika, as she refused to compromise on the quality of the nail varnishes. For Kure Bazaar nail lacquers, she demanded fast-drying, true colors, intense shine and long-lasting hold.
After the disappointing trial of a few natural nail polishes, water-based or not, found in organic beauty stores, her dream was to offer an eco nail polish that would rival the greatest luxury and professional "Nail bar" brands from the United States.
In collaboration with one of the world's best laboratories and nail polish manufacturers, several years of research and fine-tuning were necessary to create the "cleanest" formula possible that respected all the Kure Bazaar specifications.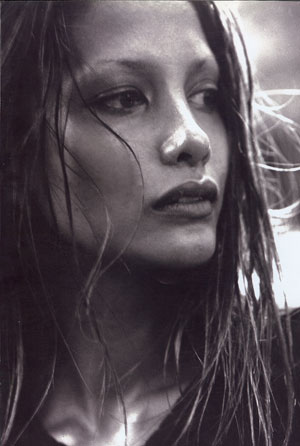 Kartika, founder and ambassador of Kure Bazaar