Foremost, it is crucial not to make mistakes in the definition of a sustainable luxury product: it should be written with a small s and a capital L not to be defined as an eco-friendly product seeking a premium image but instead, as a luxury product with sustainable values.
• At first glance, an apparent contradiction
The two concepts of "luxury" and "sustainable development" are often seen as antagonistic ideals. That's why sustainable luxury is a term that many might find surprising or even shocking. To them "sustainable luxury" might best be found in the dictionary under the entry for oxymoron, and a priori should be two words you may not find in the same sentence. Proof is the luxury industry is ranked last of industries associated with sustainable commitments (including financial and petrol sectors).
After all, luxury often carries with it connotations of excess, pomp and waste, and it is associated with pleasure, individualism, unreasonable enjoyment and fashion, an industry prone to fads. Whereas sustainability is synonymous with ethics, collectivity and restraint as it invites us to "meet the needs of the current generation without compromising the ability of future generations to meet theirs".
• Luxury and sustainability: a natural alliance
But if we go beyond appearances and return to the very definition of luxury, we can instead say that sustainability is part of the luxury DNA.
Perhaps a sensible starting point is that luxury can be read as placing an importance on durability in accordance with the concept of fewer but better. Indeed, luxury is, by its very nature, timeless, durable and long lasting. Qualitative luxury goods have then implicit sustainability built in as they don't go out of fashion and are long-life products.
Moreover luxury is very close to sustainable preoccupations as it is founded on respect for fine natural resources and craftsmanship that result in a rare and beautiful product charged with meaning, heritage and a story. As explained by Jean Noel Kapferer, renowned French marketing professor, "luxury is at its essence very close to sustainable preoccupations because it is nourished by rarity and beauty and thus has an interest in preserving them."
Exclusive goods and services with sound environmental and social credentials sound then more meaningful and the link to sustainability becomes less jarring.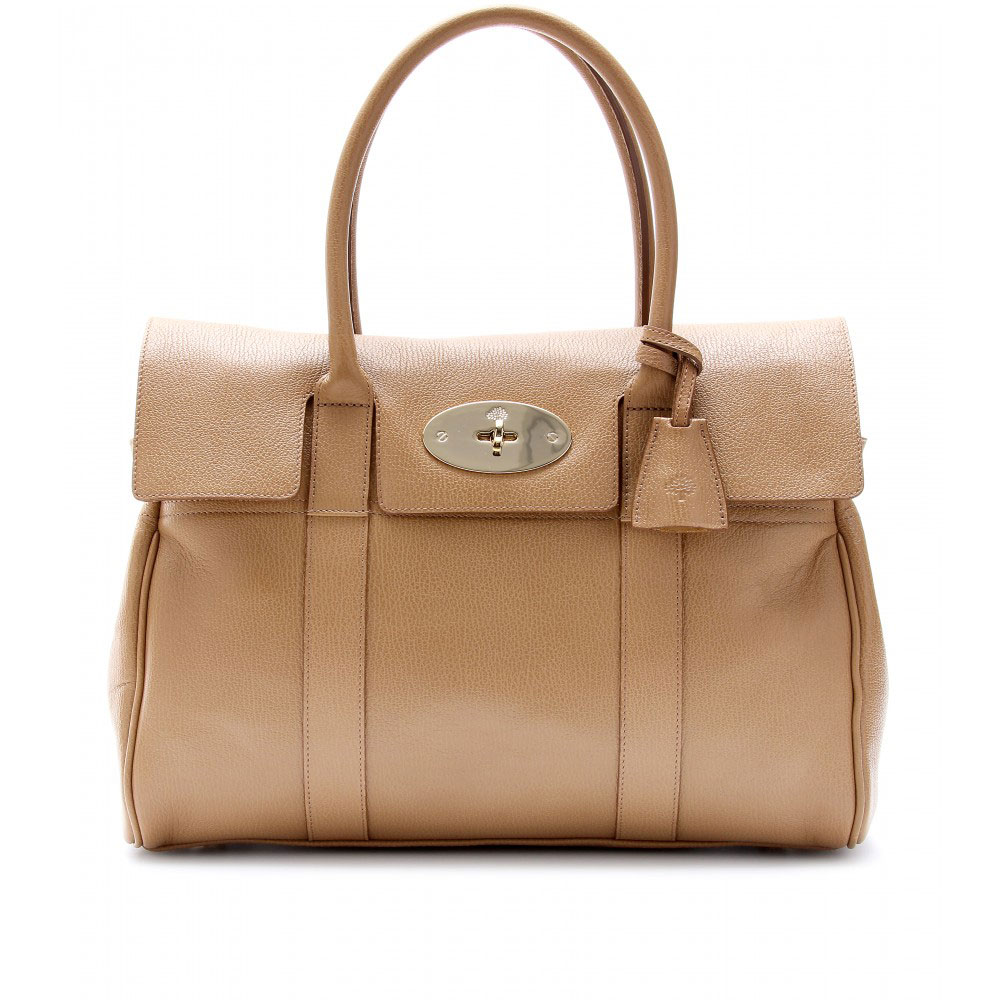 Mulberry - Bayswater vegetable leather bag
credits : Mulberry Group plc