It is time to create a luxurious, organic zone in your home : recent studies show that the average woman puts herself at risk using more than 250 chemicals on her skin every day ! From shampoo and conditioner, to shower gel and bubble bath, body oils and lotions. And let's not forget washing up liquid, liquid soaps, washing powders...the list goes on. These chemicals find their way into our bodies - up to 60% of them are absorbed into the skin, the bloodstream, the breast milk... Often there is further exposure to unborn babies and children in the house.
Most women do not correctly recognise ONE ingredient on the back of their daily beauty products. This means many of their buying decisions are based on a fundamental trust of the cosmetic industry and of the claims the beauty brands make.
The cumulative effect of these chemicals, used by women over decades, is slowly coming to light - but much remains unknown as there is nothing to force EU cosmetics brands to test their products for long-term use, or to effectively predict the effect on humans when used alongside dozens of other chemicals. That's why Nicola Elliott, Neom Luxury Organics founder, is obsessed with getting you to reduce your chemical count and strongly opposes synthetic scents and harsh ingredients. With Neom Luxury Organics she wanted to offer everyday alternatives to help reduce your chemical count and that of your family…
But she also believes beauty should be about spoiling yourself, fabulous scents and utter indulgence ie. products that marry style and performance with the organic qualities that many luxury brands overlook.
Neom Luxury Organics introduce you to the benefits of beautiful, natural beauty products by creating the most incredibly powerful, organic range of luxury bath and body products that all work as holistic treatments, because their essential oil content is so high, to make you feel a whole lot more relaxed, more energised or even just a whole lot happier – depending on the treatment you select for your mood. So if Neom Luxury Organics can't make you feel pampered then no one can.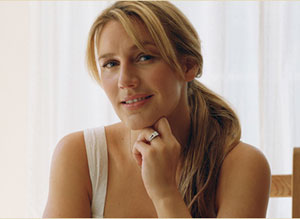 Nicola Elliott, Neom Luxury Organics founder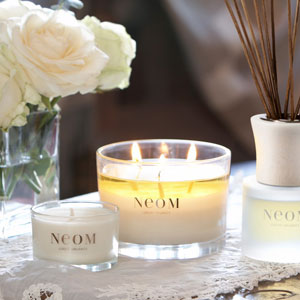 Neom Luxury Organics natural scented candle