RMS stands for Rose-Marie Swift. For over 20 years, this famous make-up artist has worked for the biggest names in the fashion Industry : Louis Vuitton, Max Mara, Diane Von Fürstenberg, Ralph Lauren, Calvin Klein, Thierry Mugler, Kate Spade,Tommy Hilfiger, Victoria's Secret...
And some of the most famous faces including Gisele Bunchen, Miranda Kerr, Demi Moore, Sophia Coppola, Celine Dion, Milla Jovovich, Zoe Saldana and many other stars.
Her work has been featured in the most prestigious magazines like Vogue, Harper's Bazaar or Elle and her make-up has appeared on the work of some of the top fashion photographers in the world including Hedi Slimane, Peter Lindbergh, Annie Leibovitz or Terry Richardson. An impressive portfolio that is up to Rose-Marie Swift's talent.
Unfortunately she turned out to experience some serious health issues caused by toxic levels of heavy metals in her blood. Aluminum, barium, cadmium, lead and mercury as well as high levels of other chemicals were causing many problems physically, mentally and emotionally.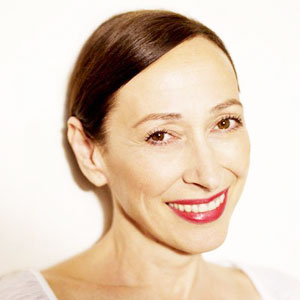 Rose-Marie Swift, RMS Beauty founder
During all the years she has been working in the beauty industry, Rose-Marie had no idea that cosmetics may contain this kind of ingredients and that they could contribute to serious health issues.
She then created the website www.beautytruth.com to dispel beauty myths and expose some of the dangers of personal care products. As she knows first-hand the price our health can pay in the pursuit of beauty, she wanted to help other women claim their right to healthy beauty.
After years of rebuilding her own health, she also created RMS Beauty, her own line of organic color cosmetics to keep on living her passion for make-up. Today, Rose-Marie continues to work in the fashion industry and using RMS Beauty products on some of the world's most famous faces.