Depuravita
Depuravita is a pioneering Italian brand in natural beauty food offering a holistic and innovative range of chocolate food supplements, superfood powders, plant capsules and botanical elixirs that combine skin care, nutrition and well-being, according to Ayurvedic and holistic philosophies to purify body and soul.
The founder of Depuravita Sandra Nassima deeply believes in the benefits of natural, organic and active plant-derived ingredients which are the key to restoring vitality and slowing down the ageing process of the body and the skin.
Nutricosmetics brand Depuravita grows its own fruits and vegetables in a lush hamlet on the edge of the Italian Alps and sources rare and exotic vitamins and minerals from the best responsible suppliers with absolute traceability worldwide.
Depuravita is a range of innovative and powerful food supplements to nourish beauty from within, cleanse the mind and body and protect them from toxins and stress associated with urban life, and promote well-being.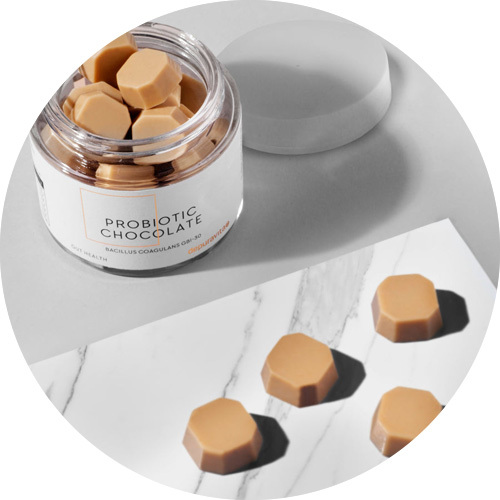 Know more about Depuravita
Why we love Depuravita ?
Its cult chocolate tablets with collagen and probiotics
The holistic approach to beauty from within
The concentration in superfoods with transformative results