Monastery
Highest quality botanical ingredients, in their purest forms, carefully chosen for their unique properties. The best that nature has to offer, enhanced by Monastery in its own skincare lab in San Francisco.
It was in the Greek Cyclades that Athena Hewett, founder of Monastery, first experienced the power of aromatherapy and natural skincare. Her grandmother created a botanical formula from the plants in their garden, mixing sage, chamomile and rosemary to purify and heal her skin.
After a decade of studying and practicing skincare and aesthetics, Athena realized that technology had still not been able to outpace the effectiveness of her grandmother's holistic recipes. In 2011, Athena opened her skincare studio in San Francisco to treat her patients with different methods of oil cleansing, waterless hydration... and using her own patiently perfected natural skin care collection named Monastery.
Like an aromatic escape, a return to the essential and an ultimate beauty experience. This is Monastery.
Shop soon all Monastery skincare products at Ecocentric - launching February 2023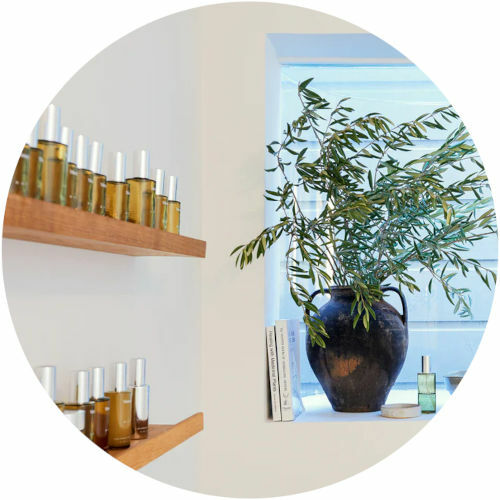 Know more about Monastery
Why we love MONASTERY ?
Its pure and noble natural active ingredients
Its potent 100% natural formulas with visible transformative results
Its fragrances that turn natural beauty into luxury