Your e-shop to buy Neom Luxury Organics products online
Neom Organics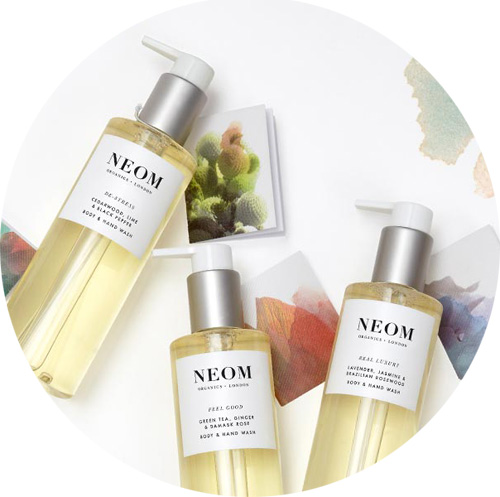 Forget everything you know about aromatherapy and home scents. Forget everything you know about organic bath oils and body products...
At Neom Organics they have created the most incredibly powerful, organic range of luxury bath & home products that all work as aromatherapy treatments.
Carefully blending only the finest organic ingredients and the highest concentration of essential oils Neom Organics offer the most beautiful scents that fill your room with mood enhancing treats in whichever you prefer...
Pleasure, leisure and treatment all in one that make you feel amazing every day.