Studio 78 Paris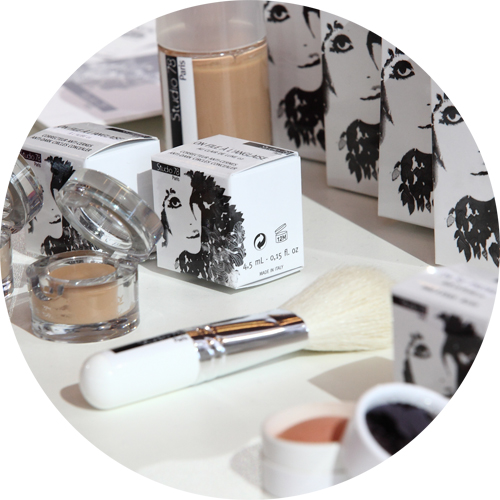 Studio 78 is a luxury natural cosmetics brand that is our top choice for organic makeup.
Their makeup products are pure and each formula is infused with healing and nurturing organic plant oils and extracts.
The result is a synthetic free, professional quality cosmetics collection with perfectly pigmented products for face, eyes and lips that are also gentle and pure enough for sensitive skins.
Studio 78 is no doubt currently one of the best line in organic and mineral makeup products !
Know more about Studio 78 Paris
Add to shopping bag
-50%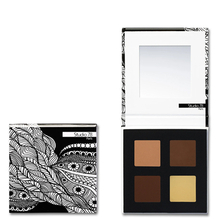 Studio 78 Paris
Eyebrow palette - Stay Wild
35,00 €
17,50 €
Add to shopping bag
-50%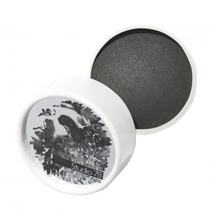 Studio 78 Paris
Ombre à paupières N°1 - Natural eyeshadow
21,00 €
10,50 €
STUDIO 78 PARIS

The glamorous universe, vibrating color palettes and respect for women's fragile skin and beauty make the innovative, natural and organic makeup by Studio 78 Paris irresistible.

Enriched with hydrating and soothing plant extracts and natural mineral pigments, the organic makeup products by Studio 78 Paris are laden with active care ingredients that are perfectly suited to all skin types, even the most sensitive and allergy-prone.
History of the organic make-up brand Studio 78 Paris
The story of the natural makeup brand Studio 78 Paris began in a makeup studio known as the n°78.

A day that inspired Mademoiselle M.

- " She's so pretty and chic. Let's paint her a smile! ", the studio's makeup brushes exclaimed.

- "Nooooo. I'm allergic!" Mademoiselle M. responded.

- "Allergic? To smiling?"

- "No. To makeup." she answered.

On her way home as she strolled along the Parisian "grands boulevards", Mademoiselle M. thought to herself: "I need something organic. Eco-chic. I was born to invent. The concept, the vision has already formed in my mind. It will be a chic makeup line for allergic women."

Thus was born the organic, high-tolerance, mineral makeup brand Studio 78 Paris. To feel good, to feel beautiful…without any harm to one's skin and health!
The philosophy of Studio 78 Paris: organic make-up, luxury and glamour
Organic bronzing powder by Studio 78 Paris

Organic matifying powder by Studio 78 Paris

Mademoiselle M. wanted a "beautiful, high quality and fragrant makeup brand that was pleasant to apply. The fact that it is organic is a bonus."

A high tolerance organic makeup brand certified by Ecocert: gentleness to respect allergic and sensitive skin and glamour for pleasure and chic.

Studio 78 Paris wins over women looking for « green » products, and caters to the multiple paradoxes that lie within each of them:

That of the natural yet seductive woman

That of the authentic yet sophisticated woman

Studio 78 Paris offers them a natural and organic makeup line with evocative names.

Let's cozy up, Let's escape, Let's take a stroll, Let's recharge, Let's slip away…

These are the names of the matifying powders, natural blushes and bronzing powders. The brand offers an entire program to achieve a naturally luminous, rested complexion, or a back-from-the-sun radiant complexion evoking a recent holiday.

Let's get some fresh air, Let's go green, Let's flutter around, Let's take off…

Because women make themselves up differently according to the time of day and that glamorous eyes are a must, Studio 78 Paris offers a palette of eye shadow shades that are appropriate throughout the day.

And for lips, Let's love…

Such is the name of the Studio 78 organic tinted lip balm that you are guaranteed to fall in love with!

Studio 78 Paris gives you the opportunity to succumb to organic and chic makeup! No more excuses: let yourself go, wander, travel. The brand provides a one-way ticket to paradise.
The ecological commitment of Studio 78 Paris natural make-up products
Has choosing between your health and your beauty become a real dilemma?

What if you no longer had to choose?

The natural makeup by Studio 78 Paris is aimed at women who are looking for quality, meaning and authenticity. Transcending simple makeup products, the brand offers a sustainable and delightful consumption alternative to traditional cosmetics.

All the brand's makeup products are certified organic by Ecocert. The makeup by Studio 78 Paris is thus guaranteed free of rosin, formaldehyde, mineral oils, parabens, phenoxyethanol and toluenes.

The color of makeup, the benefits of a skin care treatment

Plant extracts and oils (shea butter, avocado and apricot oils…), soothing organic chamomile essential oil, 100% natural mineral colors and pigments…nothing more!

Highly concentrated in natural cosmetic active ingredients and in essential nutrients, these organic makeup products act as true skin treatments. They hydrate, soothe and nourish skin so that makeup application is gentle and smooth.

The organic complex of plant oils facilitates makeup application, ensuring the final result is particularly radiant and glowing.

Free powder organic eye shadow by Studio 78 Paris
Technology and innovation for natural make-up
The line of accessories and organic makeup products by Studio 78 Paris

The « baked clay » technology at the heart of Studio 78 Paris organic makeup products in powder form, for both the complexion (bronzing powder, blush) and the eyes (eye shadow) offers long-lasting, highly pigmented and luminous colors.

The wet or dry double use of the products ensures a radiant result and a wide range of effects. The dry application is most appropriate for a natural result, while moistening makeup brushes will yield a more sophisticated makeup look for the evening by deepening the shades of the different products.

The organic makeup brand Studio 78 Paris also offers the essential accessories for any amateur make up artist: an eye shadow brush, a blush brush and a natural goat hair kabuki brush.
Credits : Studio 78 paris