Body Cleanser - Chamomile, Bergamot & Rose
Description
Grown Alchemist naturel Body Cleansing Gel
Body Cleanser by Grown Alchemist is a cleansing body shower gel designed to gently relieve stress.
Shower gel is a natural cleanser with a fruity fragrance that nourishes, moisturizes and tones the skin, while offering anti-stress and soothing properties. The antioxidants of macadamia, jojoba and rosehip give the appearance of a healthier, revitalized and smooth skin.
Rich in natural vegetable oils and essential fatty acids, the Grown Alchemist body wash cleanses the body leaving the skin always comfortable, hydrated and soothed. The body is exfoliated and decongested (stimulates blood circulation?) gently.
The natural body cleansing gel cleanses and revitalizes without drying the skin and provides balance while protecting the skin from external aggressions and skin damage to leave it smooth and healthy.
The benefits of Grown Achemist Body Cleanser :
Gently exfoliates the skin to remove dead cells
Boosts radiance, softens and smoothes skin
Helps neutralize free radicals on the skin
Protects against external aggressions and skin damage
Key ingredients
chamomile – anti-inflammatory and anallergic power; healing action
rosehip – improves cell regeneration; promotes collagen production
bergamot – soothing, refreshing, euphoric, anti-inflammatory, antioxidant, antibacterial and tonic
tangerine – soothing essential oil; improves circulation and stimulates immunity; reduces pigmentation of stains and scars; corrects stretch marks
macadamia – oil rich in omega 7; rich in minerals and vitamins A, B1 and B2
jojoba – regulates the hydration rate of the skin; its composition makes it a very well tolerated oil for all skin types, even the most sensitive
rosemary – stimulates blood circulation
Body cleanser for all skin types.
Directions
How to use Grown Alchemist Rose & bergamot Body Cleanser
Dispense directly onto your hands or a damp sea sponge and massage over wet skin. Rinse thoroughly. For a relaxing bath, pump a teaspoon of the body gel into running water.
This product has nothing to hide
See full list of ingredients !
Why we love it
An ultra-practical pump bottle, an elegant packaging and a sweet rose scent.
Complete INCI list of ingredients
×
Ingredients
Aqua/Water/Eau, Sodium Lauroyl Sarcosinate (*Plant/Plante), Coco-glucoside (*Plant/Plante), Caprylyl/Capryl Glucoside (*Plant/Plante), Cellulose (*Plant/Plante), Pelargonium Graveolens Flower Oil, Citrus Aurantium Dulcis (Orange) Peel Oil, Cinnamomum Camphora Leaf Oil, Lavandula Angustifolia (Lavender) Oil, Citrus Tangerina (Tangerine/Mandarine) Peel Oil, Citrus Bergamia (Bergamot/Bergamote) Peel Oil Expressed, Citrus Paradisi (Grapefruit) Peel Oil, Macadamia Ternifolia (Macadamia/Noix de Macadamia) Seed Oil, Rosa Canina (Rosehip/Cynorhodon) Fruit Oil, Simmondsia Chinensis (Jojoba) Seed Oil, Chamomilla Recutita (Matricaria) Flower Oil, Citrus Aurantium Dulcis (Neroli/Néroli) Flower Oil, Rosmarinus Officinalis (Rosemary, Romarin) Leaf Oil, Rosa Damascena (Rose) Flower Oil, Sodium Phytate (*Plant/Plante), Benzyl Benzoate (*Plant/Plante), Citral (*Plant/Plante), Geraniol (*Plant/Plante), Citronellol (*Plant/Plante), Dehydroacetic Acid, Benzyl Alcohol, Linalool (*Plant/Plante), Limonene (*Plant/Plante). (*Plant Derived/Dérivé des Plantes).
We always update changes when noticed, but please refer to the information on your product packaging for the most up-to-date list of ingredients. Always check and follow the instructions for use written on the packaging.All sales are final on this unsealed product.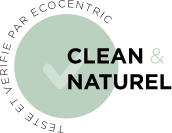 Pump glass bottle and recyclable cardboard box
Complete your natural beauty routine
Reviews & Questions
Your reviews about : Body Cleanser - Chamomile, Bergamot & Rose
Write a review
About : Grown Alchemist
Australian unisex beauty label Grown Alchemist born in Melbourne in 2008 is now globally recognized as being at the forefront of efficacious anti-aging technology. Drawing its innovations from its network of research laboratories based in London, Paris, Switzerland, Spain and Australia, Grown Alchemist aims to create the most advanced topical cosmeceutical treatments capable of transforming the skin from the outside in.Based on a perfect understanding of the cell renewal process and the metabolism of nutrients by the skin, Grown Alchemist …