Whamisa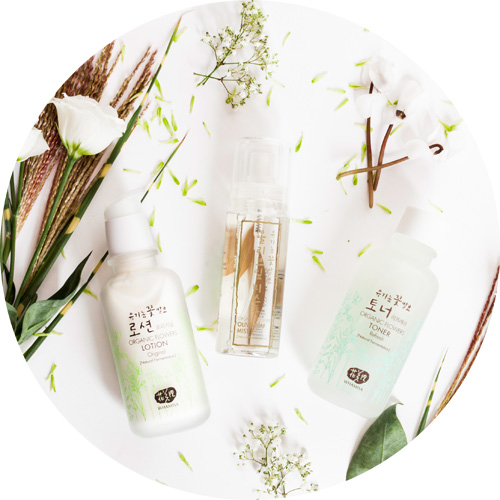 Natural beauty, the Korean way : innovative, unique and results-oriented. Whamisa organic skin care products use naturally fermented flowers, fruits and seeds extracts.
This exclusive natural fermentation method transforms certified organic ingredients to boost their virtues and make them more bioavailable: Whamisa innovative active ingredients penetrate even more effectively into the skin for maximum results.
Formulated without water, ultra-concentrated Whamisa beauty products contain up to 98% organic ingredients. We had a real crush on the natural K-Beauty Whamisa brand that will bring a touch of exoticism and Asian elegance to your bathroom.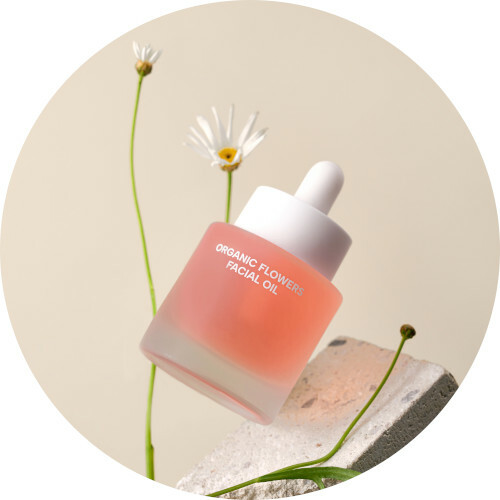 Know more about Whamisa

Why we love WHAMISA ?
The know-how of natural Korean beauty
Its concentration of fermented plant active ingredients with boosted efficiency
Its water-free & 100% natural formulas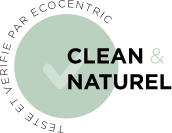 WHAMISA

Whamisa is a Korean brand whose organic, natural and vegan skincare products are made from fermented active ingredients, seaweed extracts and fresh aloe vera.


The fermentation method via a cold process preserves and boosts the natural effectiveness of the active ingredients.


The Whamisa brand products, which are both ECOCERT and BDIH certified, contain an average of 95% organic ingredients and 100% natural ingredients.
History of the Korean organic cosmetics brand Whamisa
Whasima is one of the leading Korean brands of organic and natural cosmetics. A reference in natural beauty in its country of origin, the Whamisa brand has crossed the borders of South Korea and is now also available in France.


All products are made from natural fermented ingredients. They contain seaweed, which is widely used in Korean cosmetics, aloe vera for its moisturising properties and many other equally effective ingredients.


Whamisa's beauty products are ECOCERT (France) and BDIH (Germany) certified, two control bodies for natural cosmetics. Whasima is the only Korean cosmetic brand to have obtained this double certification, guaranteeing a K-beauty that is not chemical or toxic for the skin.
Whamisa's commitments and values
Organic and natural cosmetic ingredients

Whamisa products contain 95% organic ingredients and 100% natural ingredients. As proof of its quality, the brand has chosen to be certified in Europe by the two most advanced organic cosmetic certifications in the world.


A composition that respects nature and the skin

All Whamisa organic cosmetics are formulated without water. To form the basis of its care products, the natural K-beauty brand creates its botanical plant water by maceration at low temperature, which preserves all the active ingredients.


Whamisa's products are certified free of colorants, synthetic fragrances, petrochemical ingredients, mineral oil, parabens and synthetic preservatives. A true clean and natural beauty brand!


Cruelty free and vegan cosmetics

Whamisa cosmetics do not contain any raw materials of animal origin and are not tested on animals. The brand thus acts to protect animals and the environment in accordance with a vegan vision of beauty where animal cruelty obviously has no place.


Innovation is at the heart of Whamisa beauty products

Whamisa innovates by inventing a technology based on the fermentation of ingredients. Thanks to a new cold process, it preserves and boosts the natural effectiveness of the ingredients' nutrients and active ingredients.


The benefits of Whamisa's fermented skincare ingredients are :

Elimination of toxins: natural plant and flower extracts can sometimes contain certain molecules that are not appreciated by the skin. Whamisa's fermentation process eliminates these natural toxins, helping to give the skin only what it needs to make it healthier and more radiant.


The water-free formulas in Whamisa cosmetics have a boosted concentration of active nutrients, which translates into a higher concentration of antioxidants and other nutrients. And as a result, less Whamisa product is needed per use for the same skincare result: economical and ecological, using less product is part of the overall Whamisa brand philosophy.


Better absorption of the active ingredients into the skin thanks to the amino acids contained in the ferments: the amino acids help to eliminate dead skin cells, once the skin is free of this excess, they allow the care products to better penetrate the epidermis.


The fermentation of Whamisa's natural beauty ingredients increases their anti-inflammatory virtues thanks to the lactobacilli (good bacteria) which have a treatment role but also a preventive action against skin problems such as acne or rosacea.


Environmentally friendly packaging

Whamisa's ecological bottles are made of glass and are therefore perfectly recyclable. In addition, all Whamisa Korean beauty products are decorated with beautiful flower motifs, which adds a nice touch of exoticism and Korean elegance.

The bestsellers of the K-Beauty brand whamisa
For all skin types

The Whamisa HYDROGEL mask with flowers and aloe vera brightens and moisturises the skin.

It is a real bouquet of flowers that illuminates the complexion and restores radiance.

It contains green tea and lotus flower extract as well as dandelion root and chrysanthemum flower.

This cocktail of antioxidants protects the skin from the stresses it may encounter during the day. Lotus flower makes the skin soft and supple.



For dry and mature skin

Whamisa's ESSENCE TONIC lotion rebalances the skin's pH.

It contains argan oil, dandelion extract and galactomyces (fungus).

It does not contain water, the botanical extract of aloe vera and chrysanthemum replaces it for a long-lasting hydration.

The skin is healthier, more supple and smoother.
Whamisa available in France from ecocentric
The Korean organic cosmetics brand Whamisa is now present in France.

It is now possible to find the organic and natural beauty brand Whamisa in Lyon in the Ecocentric shop or to buy all Whamisa products in France on our website via the online shop.