Your e-shop to buy Ben & Anna deodorants online
Ben & Anna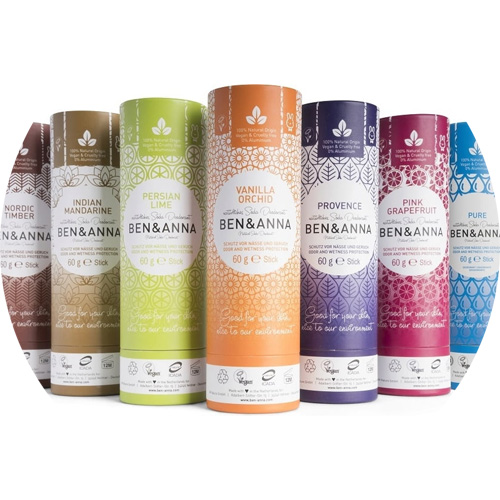 After several years in Berlin, Ben & Anna decided to leave the urban jungle behind them and to move back to the countryside of their Hessian homeland.
Ben & Anna as a strictly vegan couple had always paid close attention to what they consumed, always buying products from sustainable and organic sources.
While looking for a suitable deodorant for themselves, it needed to be vegan and not tested on animals, natural and eco-conscious, it was impossible for Ben & Anna to find anything that fit their ethics.
Ben & Anna decided to develop their own natural and organic deodorant which is based solely on all natural ingredients and comes in ecological, recycled and recycable paper tube.
| | |
| --- | --- |
| | Shop here all Ben & Anna deodorants |