Susanne Kaufmann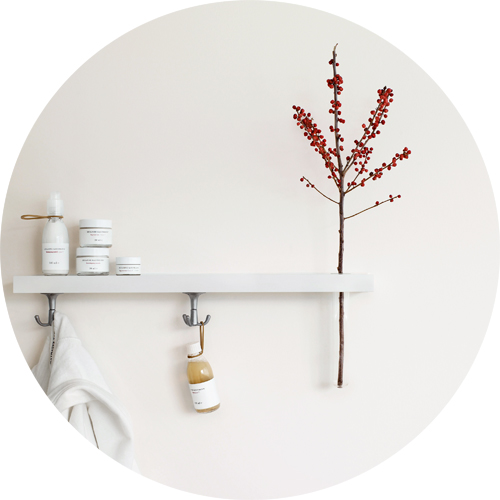 Susanne Kaufmann is an internationally renowned holistic care line of organic skin treatments that are natural, results-oriented, kind to skin and dermatologically tested.
The Susanne Kaufmann beauty products are made by hand in the Austrian Alps with the greatest of care in small-scale batches, using only natural ingredients that mutually supplement and enhance each other.
The especially high percentage of active plant ingredients, from the highest quality, results in effective skincare which provide an intensive effect that can be felt immediately. Susanne Kaufmann products will visibly help to improve and protect your skin !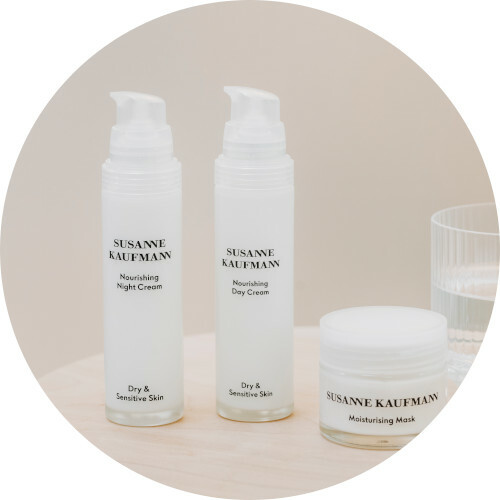 Know more about Susanne Kaufmann

Why we love SUSANNE KAUFMANN ?
Its Spa expertise and its unique sensoriality thanks to the essences of plants from the Austrian Alps
Its handmade & artisanal manufacturing process
Its ecological and locally sourced beautiful glass bottles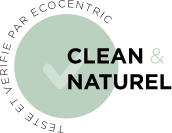 SUSANNe KAUFMANN

Susanne Kaufmann's products are natural, beneficial, effective and particularly compatible. Today, the internationally renowned skincare line includes over 60 functional products.

A big part of the brand's knowledge is gained through experience, gathered over many years of practice.
History of the brand Susanne Kaufmann
Susanne Kaufmann comes from a unique valley in the Alps: the Bregenzer Forest. Since she is a little girl, she has always been fascinated by the idea of using intensive effects of alpine vegetal world in a modern way, for beauty, health and comfort.

She developed this idea in a very special place: the Susanne Kaufmann spa in the Hotel Post in Bezau. In collaboration with pharmacists and dermatologists, she created products based on powerful results from precious ingredients to apply in this spa.

Susanne Kaufmann runs the Hotel Post in Bezau, guided by principles whose origins are in the lifestyle of the Bregenzer Forest. The brand promotes the fact that it is here, in one of the most beautiful regions of the Alps that we can "impressively observe how visionary thinking and authenticity, tradition and modernity, nature and luxury do not exclude each other but instead enrich each other".

The Hotel Post in Bezau symbolizes luxury and tourism where the highest environmental and sustainable demands exactly meet the wellbeing and comfort.

Susanne Kaufmann, the woman behind the brand.
The philosophy of the organic brand Susanne Kaufmann
Susanne Kaufmann beauty products.

The products are made with the highest care in the Bregenzer Forest. Then, it is filled, sealed and packed by hand in glass jars.

Susanne Kaufmann's organic treatments provide care for all skin types: the Facial Care Line T for dry skin and line F for normal skin/combination skin, Line A for intensive, natural antiaging and Line M for men.

The brand also offers treatments for hands, feet and body care, bath care teas and an Essence Line, based on traditional healing practices.

Precious ingredients

Susanne Kaufmann's products are created from precious natural essences, oils and simple substances. The percentage of ingredients with plant assets is particularly high. Oils rich in energy, such as rosehip seed oil and cuckoo flowers, serve as support.

Functions

All the ingredients have been specially selected for their desired effect. That is why, Susanne Kaufmann use combinations of different plant materials that complement and reinforce each other. These plant compounds offer a strong effect that can be felt immediately.

Compatibility without compromise

Ingredients with the highest quality, careful processing and years of experience with plant ingredients, give an excellent compatibility. All ingredients are dermatologically tested and the brand uses non-allergenic fragrances for perfume.
The commitments of the Susanne Kaufmann cosmetics brand
The origin and selection of raw materials, the gentle treatment, the packaging for the finished product and the connection with the people involved, both among themselves and with nature itself, are the principal objective.

Susanne Kaufmann sets very high standards:

- She only use herbal preservatives

- She only use herbal colourants

- Not using vaseline, silicone or parabens

- No animal testing or animal-based ingredients

- No PEG compounds

The brand is convinced that this is a new skin care approach that meets the needs of a growing number of people: those who do not necessarily look for the «embellishing» effect but are sensitive to the use of natural and good products for the skin.

Some customers may also experience skin detox when they switch to Susanne Kaufmann organic cares. It is the skin itself that cleanses petrochemical residues. Give an adjustment period of one month for the skin.

Natural, effective and committed cosmetics.
The famous Bezau Spa by Susanne Kaufmann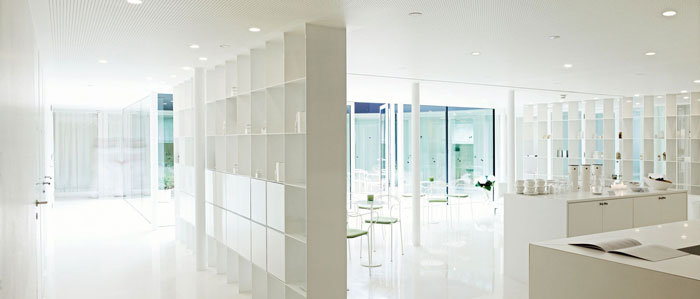 Susanne Kaufmann's spas are places of beauty, relaxation and comfort. They offer both treatments (anti-aging cares, massages, baths and body rituals) and therapies (intensive treatments, massages and rituals from the traditional Chinese medicine).The skin skills with various techniques of treatment are combined here in a very innovative spa concept. This includes results-oriented treatment such as the natural Anti-Aging product from Susanne Kaufmann. Another objective: the TCM Detox, a particularly effective and comprehensive detox based on the methods of traditional Chinese medicines (TMC) to produce intensive and lasting experiences.
Susanne Kaufmann's hair range
Susanne Kaufmann's range of clean shampoos and natural hair care products

Susanne Kaufmann has developed a new range of natural hair care products from her Austrian laboratory, consisting of shampoos, conditioners and care products, to keep your hair healthy and in perfect condition!


Each product in the HAIR range has been developed from a blend of powerful botanical ingredients selected to make hair strong, shiny, soft and full of vitality, whatever the hair type.


Among the high-performance natural active ingredients chosen by Susanne Kaufmann, at the heart of the hair range are effective cosmeceutical ingredients such as


- Silk proteins for intense hydration and shiny hair.

- Wheat germ protein complex with an amino acid composition similar to that of keratin.

- Mallow flower extract to protect the scalp from environmental stressors and instantly soothe irritation.


The hair products in the Susanne Kaufmann HAIR range are particularly gentle and effective in caring for every hair type:


- The elixir and soothing shampoo care for sensitive and irritated scalps, cleansing and improving the natural moisture of the scalp.

- The foaming shampoo and volumising spray conditioner give even the finest hair the volume it needs.

- The repairing shampoo and conditioner are the perfect duo to repair and restore strength and vitality to damaged and coloured hair.
Credits: Susanne Kaufmann
Buy Susanne Kaufmann skincare products