Patyka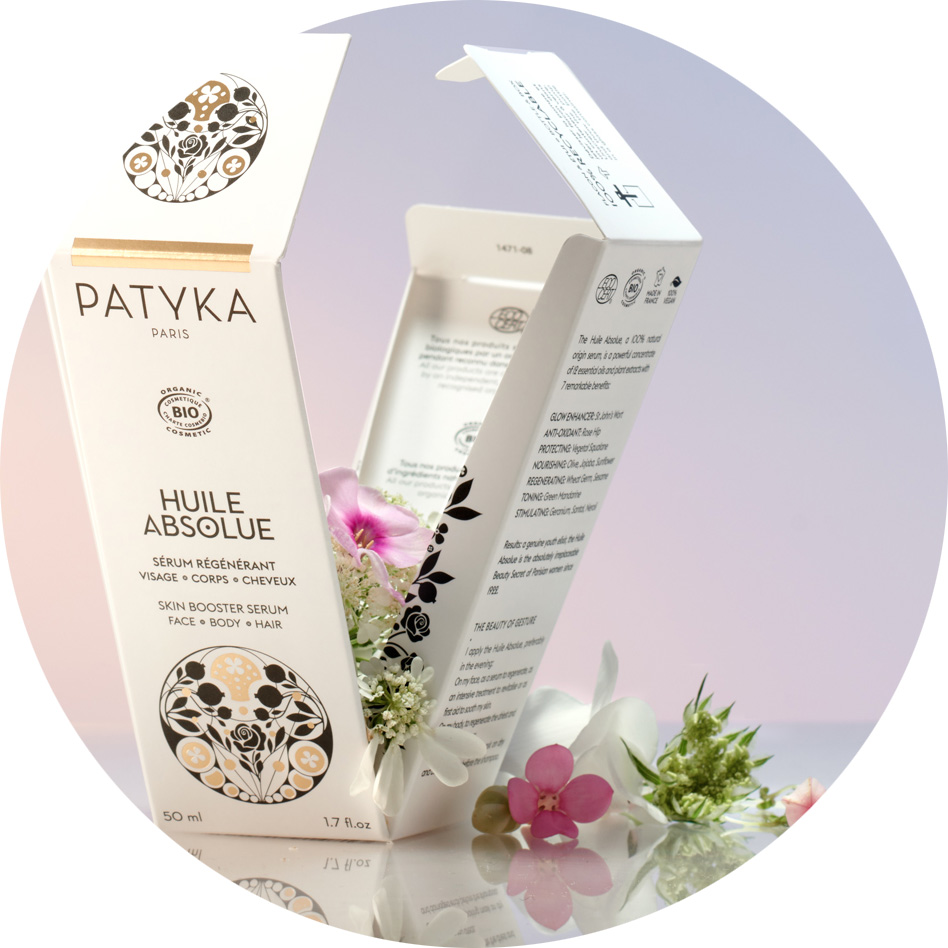 My well being stems from an approach that rids me of any complexes and respects me and my environment…
Modern, responsible, active and demanding – my beauty by Patyka bears testimony to the fact that an effective, intelligent and natural cosmetic solution exists…
Fruit of years of research and daily toil to highlight what it means "to feel beautiful", Patyka creates a harmonious blend of beauty, pleasure, efficiency and responsability.
Discover the organic beauty world of Patyka for a remarkable and chic beauty !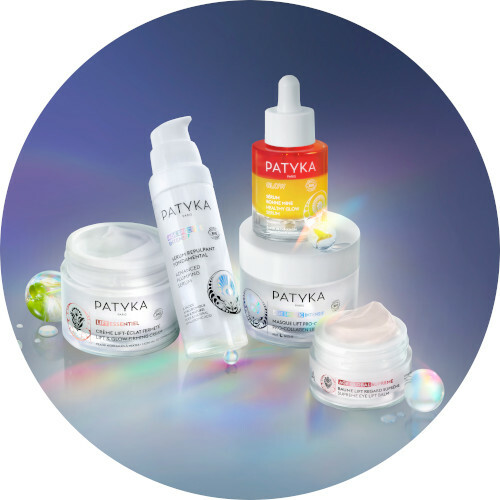 Know more about Patyka

Why we love PATYKA ?
Its expertise in organic & natural anti-aging skincare
Its record concentration of pure hyaluronic acid of plant origin
The Huile Absolue that has become a cult beauty product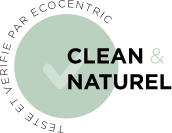 PATYKA

Created in Paris in 2004, Patyka is a fundamental brand in the world of luxury organic cosmetics.

An organic Parisian beauty brand, Patyka will guide you in your quest for sustainable, authentic beauty by combining pleasure, innovation and efficiency.
History of the Patyka brand
Meaning "Apothicary" in Greek, Patyka is the fruit of years of research uncovering hundreds of rare plants as well as exclusive formulas that had either been closely guarded or forgotten.

These rare perfumes, natural ointments and plant-based decoctions inspired by family, botanics and apothecaries gave birth to the luxury organic beauty brand Patyka Cosmetics.

A true organic cosmetic pioneer right from the get-go, Patyka offers a selection of exquisite formulas that are continuously being reworked, adapted and optimized in order to reveal each woman's beauty through the combination of French know-how with an aesthetically pleasing, qualitative and responsible approach.

As the standard bearer for remarkable beauty, described as a unique and uninhibited beauty experience, Patyka celebrates the desire to indulge today and tomorrow, to feel beautiful and pamper oneself while respecting ethical and environmental sensitivity.

Organic daily care products for face, body and overall luxurious well being, powerful anti-aging natural cosmetics highly concentrated in active botanical extracts...Patyka is without a doubt a remarkable beauty brand!

Vintage bottle of Patyka Absolute Oil
The Patyka brand philosophy: remarkable beauty
Noticeable beauty, remarkable beauty.

So that each woman expresses her thirst for life, her longing for experience and her desire to have it all.

So that beauty is unveiled, infused with pleasure and carried up into continuous movement: intimate beauty revealed, constant pleasure of being with others, endless momentum to improve and evolve.

So that awareness and confidence inspires daily life, guides us into rebirth and brings about change.

So that our choices are no longer synonymous with incumbent guilt but the result of unabashed free will.

So that the conflict between our desires and environmental protection disappears, and harmony blossoms in its place.

So that desire, more than need, drives our commitment.

So that beauty radiates, takes shape, is noticed.

Beauty that is noticed. Remarkable beauty
The ecological commitments of Patyka natural cosmetics
"It is not because the best world does not exist that we should give up the idea of a better one." Edgar Morin, French philosopher.

Modern, responsible and active, the organic beauty brand Patyka is living proof that there is a solution to the cosmetic dilemma than is both efficient and intelligent…

Patyka takes a pragmatic and transparent approach to cosmetics, the goal being to strike a balance between our desires, our needs and the environment.

Certified organic, the Patyka natural skincare brand is committed to:

- considering nature as a source of remedies through the sustainable use of natural active ingredients and "borrowing" its resources as opposed to exhausting them

- innovating, keeping up with and contributing to the development of cosmetic biotechnology and green chemistry in order to constantly improve natural beauty products and cosmetics

- producing within an ecological and environmental-friendly framework: recyclable vials, glue-free cases made from recycled plant fibers, plant-based ink printing…in order to limit materials used and optimize the recycling chain

- working with European and mainly French suppliers: social awareness, carbon footprint, and beyond all else, the guarantee of beautiful, safe and quality beauty products

In accordance with its Ecocert label, Patyka organic cosmetics are guaranteed free of parabens, silicone, chemical conservatives, mineral oil and petrochemical derivatives, synthetic colorants and fragrances, phenoxyethanol, genetically modified organisms…and are not tested on animals.





The new bottle of Huile Absolue from the brand Patyka

The eye contour cream, one of the cult products of the Patyka brand
The Patyka beauty promise
Pro-Collagen Lift Mask, the latest addition to the Patyka natural anti-wrinkle range

Patyka, a Parisian organic beauty brand committed to innovation with ever more effective and concentrated natural active ingredients

Innovation, quality, efficiency…

Patyka's natural cosmetics are highly concentrated in active ingredients and botanical extracts. They deliver remarkable results and their proven cosmetic efficiency satisfies the most demanding of women.

"Airless" packaging that isolates products from any contact with the outside world and allows a highly precise dosage, creamy textures that penetrate all skin types immediately, carefully selected green chemistry-based active ingredients that are both natural and efficient: Patyka offers the best of advanced, innovative organic cosmetics.

Natural anti-wrinkle expertise

A true technical feat, a unique organic anti-age expertise for the firmness and elasticity of the skin, an immediate tightening effect for a natural face lift that provides long-term curtailment of age signs… the anti-wrinkle Biokaliftin range exclusively uses the purest natural ingredients for women who demand efficiency and technical sophistication for their anti-aging beauty ritual.

Patyka's natural face care products act at the heart of the epidermis to boost cellular regeneration and stimulate the production of collagen and elastane. Nature's most potent defense against the passing of time!

Focus on pleasure

Patyka organic cosmetics combine natural ingredients with sensual pleasure: from the subtlety of their perfumes and the softness of their textures to the purity of their ingredients.

The Absolis product range offers daily natural skin and body care products that are simple, authentic and sophisticated. This organic skin care range sublimates product details to exalt all the senses.
Patyka, star brand of organic cosmetics and brand of the stars
This picture of the global star and singer Lady Gaga in her Taipei hotel bathroom surrounded by Patyka natural beauty products has been seen around the world.

Likewise, American actress Gwyneth Paltrow published a glowing article on Patyka on Goop, her wildly popular blog dedicated to ecology and eco-friendly beauty products.

On this side of the pond, Patyka organic beauty products are receiving rave reviews from Mélanie Laurent. She particularly loves Patyka's Precious woods body oil, her favorite body care product. Arielle Dombasle and Emilie Simon are also fans of the luxury organic brand Patyka cosmetics.

Patyka embodies the new generation of French luxury organic beauty brands that are revolutionizing the world of natural cosmetics.

.

Lady Gaga surrounded by Patyka beauty products
Credits : Patyka
Buy Patyka Cosmetics beauty products