Your e-shop to buy ILIA products online
LES ORIGINES DE LA MARQUE ILIA
Découvrez et adoptez la marque de maquillage naturel Ilia, créée en 2011 à Vancouver par Sasha Plavsic. Avec une première collection de 6 baumes à lèvres bio colorés, la jeune canadienne souhaitait créer quelque chose d'unique et de nouveau dans le monde de la cosmétique. Le succès fut au rendez-vous et la collection de produits de beauté Ilia s'étoffe rapidement. Grâce à la qualité de ses produits, la marque Ilia est aujourd'hui incontournable dans le monde de la beauté bio tant ses produits rivalisent avec la cosmétique conventionnelle.
LES ENGAGEMENTS ILIA
La marque Ilia répond aux principes de simplicité et de transparence, en réaction aux listes d'ingrédients interminables et incompréhensibles de la cosmétique conventionnelle. Pour un maquillage naturel et irréprochable, chaque produit Ilia, rouge à lèvres, fard à paupières, mascara, fond de teint, blush, est formulé par des experts en botanique et avec des fournisseurs de matières premières biologiques. Les ingrédients les plus purs sont sélectionnés avec soin et chaque produit de maquillage ILIA contient jusqu'à 85% d'ingrédients actifs bio.
LE PRODUIT CULTE ILIA
Le sérum fond de teint Super Serum Skin Tint SPF30 est un must de la collection make-up Ilia ! Ce fond de teint léger à la couvrance parfaite est composé des meilleurs ingrédients bio pour une action hydratante sur la peau et contient un filtre solaire naturel d'indice de protection 30. Le fond de teint sérum de la marque ILIA est le produit de maquillage clean pour le teint tout en un pour celles qui cherche un fond de teint naturel avec protection solaire SPF qui masque les imperfections et donne de l'éclat à la peau.
Ilia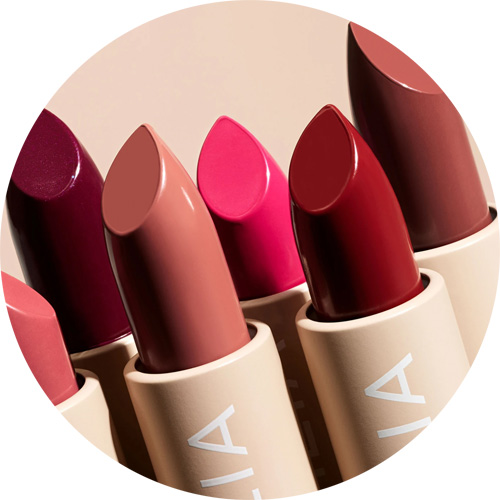 ILIA make up products are filled with up to 85% certified organic bio-active botanicals that nourish and rejuvenate the skin and the lips.
ILIA brand strives to provide the highest quality of ingredients and to create a connection between organic beauty and contemporary fashion in order to inspire those who have been looking for something alive, pure and new to the world of beauty.
Thanks to ILIA, you will discover a prestige line of natural and organic beauty products and cosmetics that combine superior color performance and nourishing organics for skin that looks like skin and radiance that comes naturally.
ILIA challenges the conventions of clean beauty to create something radically new, through safe, potent formulas that protect and revive your skin.