Your e-shop to buy RMS Beauty products online
LES ORIGINES DE LA MARQUE RMS
Découvrez et adoptez les produits de maquillage naturel de Rose-Marie Swift, créatrice de la marque américaine de maquillage RMS Beauty.
Pendant plus de 20 ans, cette célèbre make-up artiste a maquillé les plus belles femmes de la planète. C'est à la suite de problèmes de santé liés à une exposition continue aux cosmétiques conventionnels qu'elle a décidé d'inciter les femmes à se diriger vers une beauté plus saine.
Ainsi, elle crée RMS Beauty, sa propre marque de maquillage bio et soins de la peau pour continuer à vivre sa passion pour le maquillage. Aujourd'hui, c'est avec les produits RMS Beauty qu'elle maquille les plus grandes stars.
LES ENGAGEMENTS RMS
Les produits de RMS Beauty sont sans gluten, sans OGM, sans soja, sans nanoparticules et non testés sur les animaux. Les fards, les blushs et les baumes lèvres et joues naturels RMS Beauty ne contiennent ni produits chimiques nocifs, ni conservateurs synthétiques.
Les emballages des produits de maquillage RMS Beauty sont en verre et en aluminium recyclable.
Enfin, chaque produit RMS Beauty est constitué d'ingrédients naturels "crus" aux propriétés uniques, apaisantes et nourrissantes.
LE PRODUIT CULTE RMS
Le Living Luminizer est LE produit de beauté culte de RMS ! Illuminateur de teint ultime, il apporte un éclat lumineux de pureté sans effet gras, collant ou pailleté.
Sa couleur translucide et son rendu satiné-nacré s'adapte parfaitement à toutes les couleurs de peau. Le must-have de RMS Beauty.
RMS Beauty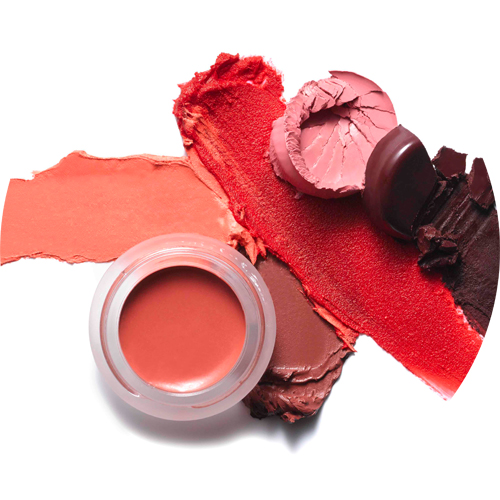 RMS Beauty makeup products are about more than simply using organic ingredients, it's about pure and natural makeup that actually heals and nourishes skin.
Formulated with raw, food grade and organic ingredients in their purest form, keeping all nutrients and healing properties alive, RMS Beauty products have amazing nourishing and anti-aging effects. Consider it skin care with mineral color.
Founded by famous make-up artist Rose-Marie Swift, RMS Beauty is dedicated to transforming the way women use makeup : a revolutionary simplicity that takes minutes to apply, but adds a wealth of vital nutrients to your skin.