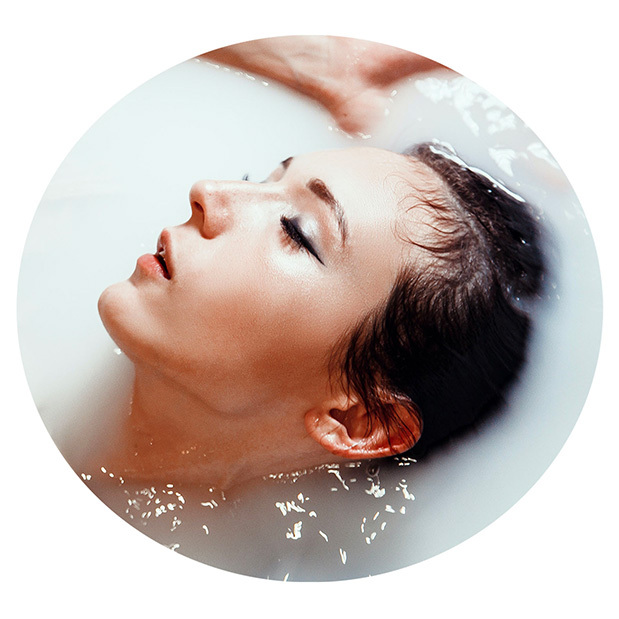 probiotics
#SUPER INGREDIENT
What are probiotics ?

Our organism lives in symbiosis with countless micro-organisms (bacteria, fungi, mites...), especially in the intestine but not only! The skin also has its own microbiota (or microflora) and we find on its surface almost 500 different species of microorganisms, mainly bacteria with on average in an adult about 1000 billion bacteria just for the skin flora. To help you visualize, this represents more than a hundred thousand bacteria per square centimeter of skin on average, but on the face there are in fact more than a million bacteria per square centimeter!

This bacterial biodiversity is called the probiotics, these "good bacteria" protect the skin from pathogenic bacteria - one of the most famous of which is Cutibacterium acnes, which causes acne - and are the main protection against skin inflammation.
What are probiotics for ?

Probiotics therefore participate in healthy skin and play a central role in protecting the body against skin infections or inflammations. It is also our microbiota which is at the origin of our body "odor" which is specific to us.

Pollution, stress, the sun, tobacco, food, and even some irritating skincare products can impact the balance of the skin microbiota. And the more the good bacteria will be affected, the more bad bacteria will develop, resulting in most bad skin conditions (psoriasis, acne, atopic dermatitis, erythema, eczema ...) but also skin dryness, blemishes, excess sebum, dull complexion, hypersensitivity and inflammation that causes premature ageing of the skin.

Why use skincare with probiotics ?

Natural beauty products formulated with probiotics will help enrich and strengthen the microbiota and ultimately give this ecosystem back all the strength to properly defend the skin against daily aggressions.

The skin is thus soothed and less prone to inflammation or imperfections linked to bad bacteria. Probiotics are therefore often used in cosmetics for sensitive skin, acne-prone or problematic skin and in preventive anti-aging skincare.

Probiotics or prebiotics ?

Be careful not to confuse them: prebiotics (sugars, fibers, amino acids) are the "food" of probiotics. The use of prebiotics in beauty products provide good bacteria with nutrients to help them develop.