Lilfox
Lilfox is a Miami-based luxury beauty label created by the aromatherapist Alexis Rose in 2014 combining a unique olfactory universe and experiential performance driven skincare.
At the intersection of clean beauty, exceptional botanicals, beyond-the-imagination portions of lab actives, and out of the ordinary aromatics and textures, Lilfox is like Intelligent Skin Couture for the sophisticated skincare connoisseur.
Just as the couture designer touches a texture and imagines form, Alexis Rose touches the exotic and imagines how it will transform in a wild yet measured process. She blends organic oils, unrefined butters, rare earth clays, aromatic essential oils, moon-charged crystals and high vibration hydrosols. Lilfox handcrafted plant potions are then elevated with generous concentrations of clinically proven actives that enhance the potency and performance of the formula. Where earth-borne beauty and clean science collide !
Refusing to be defined by just green beauty, Lilfox is an Aromatic Beautysphere : beautifying rituals that nourish + rejuvenate skin, and elevate your sense of well-being for immersive, mood-shifting experiences.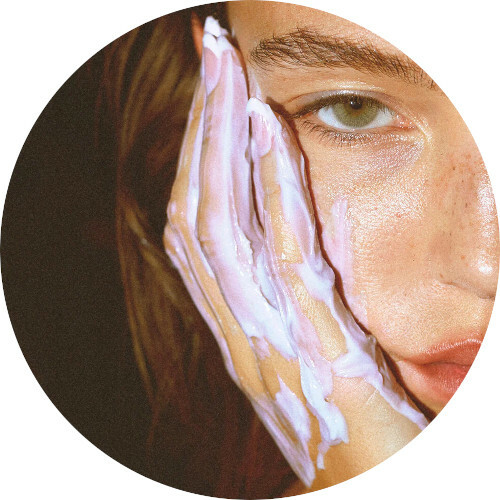 Know more about Lilfox
Why we love de Lilfox ?
Its concentrations in cosmeceutical active ingredients
Its aromatic and sophisticated olfactory universe
Its creative vision of clean and natural beauty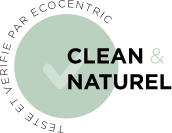 Lilfox

Alexis Rose has formulated her skincare line for aesthetes looking for the most refined natural beauty products.

The Lilfox range is full of aromatic and unusual experiences that give a personal and artistic touch to your daily routine.
The Lilfox Beauty brand story
Professional in the world of wine for more than a decade, Alexis Rose learned that it was all about subtle nuances, perfume, terroir, plant origin and quality.

As she had always been fascinated by the alchemy of plants and crystals, it was obvious to follow, in parallel with her activity in oenology, courses at the aromatherapy institute where she obtained her certification and her aromatherapist title.

She then started formulating products for herself and the results were amazing! Alexis knew she was onto something special, so she decided to get her degree in organic cosmetic formulation and start her own brand.

The idea behind Lilfox is to capture the vibrational energy of essential oils in order to give all the energies of plants to the skin and help users of Lilfox skincare products reconnect with nature through a unique and intensely sensory skincare ritual.

All Lilfox beauty products are handmade in the brand's studio in Miami. Always with the best intention, listening to peaceful music and surrounded by energy crystals to create a special connection with each person using Lilfox cosmetics.


Alexis Rose, founder of natural skincare brand Lilfox
Lilfox philosophy & commitments




Lilfox skincare Skin Couture range

Luxury treatments of rare quality with precious ingredients

Each Lilfox beauty treatment is an exclusive formula that Alexis Rose creates with carefully selected oils from small biodynamic farms around the world. Each supplier selected by Lilfox has unique characteristics in its region: soil, climate, terroir... as with wine!

For each ingredient, Alexis Rose's absolute focus is quality. For each botanical extract, she seeks the best, whether in organoleptic qualities or phytonutrient concentrations.

Whether it's cold-pressed maracuja oil, prickly pear seed oil or unrefined muru muru butter, whether it comes from the desert or the rainforest, the rare flower fields or the Far East, the common thread in all Lilfox skincare products is the exceptional quality of the ingredients.

"It's every formulator's dream, and it's my obsession," says Alexis Rose, founder of luxury natural beauty brand Lilfox.

Natural and clean skincare formulas

As Alexis Rose says: Any ingredient you can't pronounce should raise your eyebrows. Additionally, anything labeled under the mystery word "perfume", or "fragrance," can include thousands of synthetic chemicals that could cause a sensitizing reaction.

At Lilfox, there is no risk of finding these cocktails of toxic ingredients or raising your eyebrows: the brand expertly formulates with the cleanest and safest ingredients only.
The key products of Lilfox skincare
Dewy Bean Dream serum

For Alexis Rose, this is THE product of her Lilfox brand to test absolutely: in her routine, Dewy Bean Dream replaced retinol and got rid of blackheads and clogged pores in just 4 days, compared to 6 weeks for retinol, and instantly makes the skin perfectly plump and smooth. The most incredible thing is that Dewy Bean can even be used during pregnancy!

Haute C serum

The Haute C serum instantly makes you feel like you've just come back from the beach, it gives you a healthy glow. Its extreme concentration of vitamin C, 15% of the most powerful of its forms - Tetra-C, with clinically proven results, plumps, boosts collagen and erases sun spots in a few weeks.

Marshmallow Poof cream

The most sumptuous Lilfox cream: a bottle of paradise with the effect of a fountain of eternal youth. Formulated with five powerful peptides to be an alternative to muscle-chilling toxin injections, Marshmallow Poof Cream is a highly bioavailable synergy that targets wrinkles, stimulates collagen production and increases hyaluronic acid levels.





Photo credits Lilfox