L'Odaïtès
L'Odaïtès, apothecary of the senses, is a French brand of botanical and sensory skincare, with clean and innovative formulas, making your beauty routine both effective and an absolute pleasure !
Convinced that any product applied to the body must be healthy and nutritious, the expert formulas of L'Odaïtès natural skin treatments are made in France from "real" and noble raw materials, still full all their biological richness in phytonutrients.
Date sap with a high polyphenol and carotenoid content, virgin prickly pear seed oil remarkably rich in precious essential fatty acids, neroli essence with invigorating power and an incredibly addictive and sensual fragrance... L'Odaïtès beauty products offer an exceptional concentration of benefits to magnify your skin.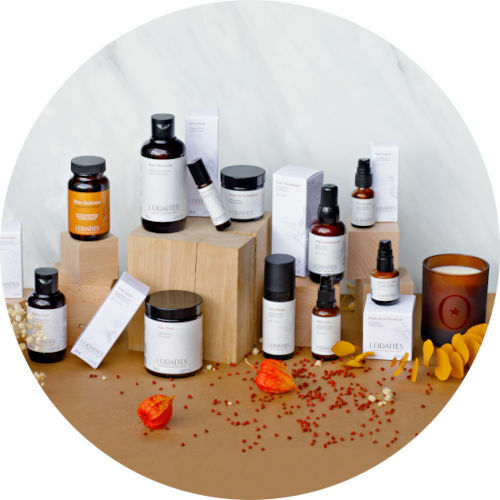 Know more about L'Odaïtès

Why we love L'ODAÏTÈS ?
Its pure and noble natural active ingredients
Its potent formulations with visible transformative results
Its fragrances that awaken the senses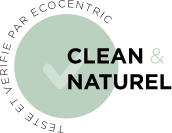 L'OdaïtÈs

Apothicaire des sens résume parfaitement la philosophie de la marque de beauté naturelle française L'Odaïtès qui associe un savoir-faire pharmaceutique reconnu en formulation à une sensoralité unique et addictive.

La gamme de soins L'Odaïtès, va à l'essentiel, le plaisir en plus, associant les ingrédients actifs les plus purs et les plus efficaces, dans des formules clean et naturelles fabriquées en France.
Histoire de la marque L'Odaïtès
La marque L'Odaïtès est née du désir de trois soeurs d'origine Tunisienne, Nabila, Alya et Sofia de revenir aux racines et à l'essence même du soin : noblesse des ingrédients naturels, concentration des actifs cosmétiques et volupté des sens.

Initiées dès l'enfance aux vertus des plantes par leur grand-mère, elles ont à coeur de mettre en valeur dans les produits de beauté naturels L'Odaïtès les matières premières d'exception, dont les ingrédients cosmétiques puissants issus de la palmeraie comme la datte ou la figue de barbarie.

Les 3 soeurs plongées très tôt dans l'art du soin botanique, décident à leur tour de transmettre cet héritage pour donner vie à des soins cosmétiques où naturalité et technicité deviennent synonymes.

Fortes d'un savoir-faire pharmaceutique d'exception et portées par l'amour du travail bien fait, les fondatrices de la marque L'Odaïtès maîtrisent la complexité de fabrication d'un onguent, la juste durée pour accomplir toutes les phases minutieuses d'élaboration d'un soin d'exception… et la passion d'une beauté sensorielle qui célèbre le plaisir des sens.

C'est de l'histoire, de la complémentarité et de l'engagement de ces 3 femmes qu'est née la marque de cosmétiques naturels L'Odaïtès, l'apothicaire des sens.

L'exfoliant doux Pépite de la Palmeraie de la marque L'Odaïtès

La crème intense Ange Sensationnel de L'Odaïtès

Philosophie de la Marque de cosmétique bio L'Odaïtès
L'huile pour le corps et le massage L'Odaïtès


Le baume Secret Normade de la marque L'Odaïtès


Formules d'orfèves, véritables concentrés de bienfaits et voluptés pour les sens, c'est le triptique qui résume parfaitement chaque produit de beauté bio L'Odaïtès.

Car tout produit appliqué ou absorbé par le corps doit être sain et nutritif, les soins L'Odaïtès sont à base de matières premières naturelles remarquables, sélectionnées avec soin par l'œil expert des 3 soeurs et grâce à leur connaissance intime de la palmeraie pour dénicher la bonne variété et la meilleure qualité de plante au pic de sa concentration en bienfaits pour magnifier la peau.

Le pari réussi de L'Odaïtès : extraire le meilleur de l'univers merveilleux des plantes et en préserver les substances actives dans leur forme la plus originelle pour confectionner des baumes, des onctions, des lotions, des crèmes...

Le néroli, huile essentielle précieuse extraite des fleurs du bigaradier est la signature olfactive de la marque L'Odaïtès. Son parfum, incroyablement addictif et sensuel, séduit par son immense potentiel évocateur.

Comme des madeleines de Proust, les produits de beauté naturels L'Odaïtès savent ainsi éveiller nos sens et raviver notre mémoire olfactive, comment autant d'instants qui nous saisissent et nous donnent le sentiment de redevenir nous-même. La mémoire sensorielle s'inscrit dans notre rituel de beauté et dans la modernité.

La marque L'Odaïtès élabore ses soins pour le visage et le corps en France, pour une qualité d'exception et une traçabilité absolue.
Les valeurs et engagements de la marque L'odaïtès
L'Odaïtes a banni de ses formules les substances qui lui semblent non essentielles ou nocives pour la santé : parabènes, sulfates, silicone ou dérivé, PEG, phénoxyéthanol, phtalates, huiles minérales et parfums synthétiques.
Chaque produit L'Odaïtès est composé avec de 97,6% à 100% d'ingrédients naturels et confectionnés avec amour : des formules qui vont à l'essentiel, sans ingrédients de remplissage, et uniquement avec des actifs préservés dans leur forme la plus pure et la plus noble pour les charger du meilleur en efficacité et en sensorialité.

Tous les cosmétiques naturels de la marque L'Odaïtès sont donc cruelty free et sans ingrédients compromettants pour la santé ou polluants pour la planète.
Crédit photos : L'Odaïtès