Your e-shop to buy Kure Bazaar products online
Kure Bazaar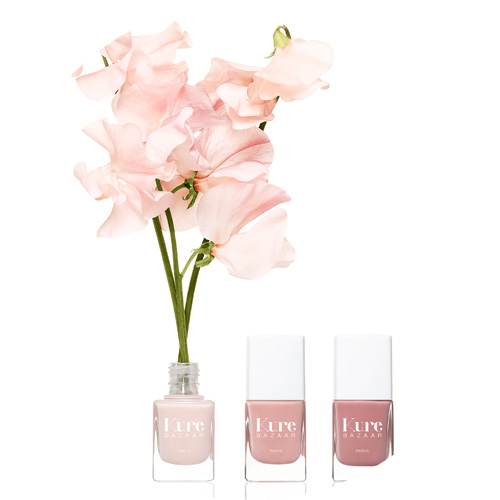 THE new generation nail polish is born : both natural and trendy, Kure Bazaar is the first nail lacquer to combine fashion and eco-consciousness.
After years of research, an unique innovation enables Kure Bazaar to use wood, corn, cotton... instead of dangerous chemicals such as toluene, formaldehyde or phtalates... a 10 free formula with no compromise on results : high-shine, fast-drying, long-wearing lacquers.
Suit your emerging style, from elegant to daring, with Kure Bazaar natural nail lacquers collection's expert hues.