Your e-shop to buy Pai products online
LES ORIGINES DE LA MARQUE PAI
Découvrez et adoptez la marque de cosmétique bio PAI. Sa fondatrice, Sarah Brown, ayant souffert de sensibilité cutanée aiguë sans y trouver de solution décide en 2007 de lancer sa propre marque de produits de beauté bio dédiés aux peaux sensibles et délicates. Pai est certainement la marque de cosmétique naturelle la plus « clean » du marché.
Plebiscitée par la presse, la marque PAI skincare a notamment été élue marque de cosmétique bio N°1 par le magazine Grazia !
LES ENGAGEMENTS PAI
Pour les peaux sensibles, réactives ou délicates, il est indispensable de connaître la composition des cosmétiques avant de les appliquer. Ainsi PAI skincare a été la première marque de cosmétiques en Angleterre à lister ses ingrédients de façon transparente et lisible pour le consommateur.
PAI sélectionne minutieusement des ingrédients naturels apaisants pour la peau, et propose des crèmes et sérums bio sans alcool et sans substances chimiques ou naturelles irritantes. L'équipe est notamment composée de deux formulateurs spécialisés qui testent chaque ingrédient naturel pour créer des soins ultra-doux, hypoallergéniques et efficaces aux propriétés uniques.
LE PRODUIT CULTE PAI
L'huile régénérante au cynorhodon Rosehip BioRegenerate de Pai est le produit phare de la marque. Il s'agit d'un concentré d'acide trans-rétinoïque, forme naturelle du rétinol, un combustible essentiel pour la fonction de réparation naturelle de la peau.
Soin multi-fonction par excellence, cette huile visage bio Pai hydrate, nourrit, raffermit, répare, tonifie et illumine la peau. Des études cliniques ont également montré qu'elle améliore l'apparence des cicatrices, des vergetures, des dommages du soleil et des ridules.
Pai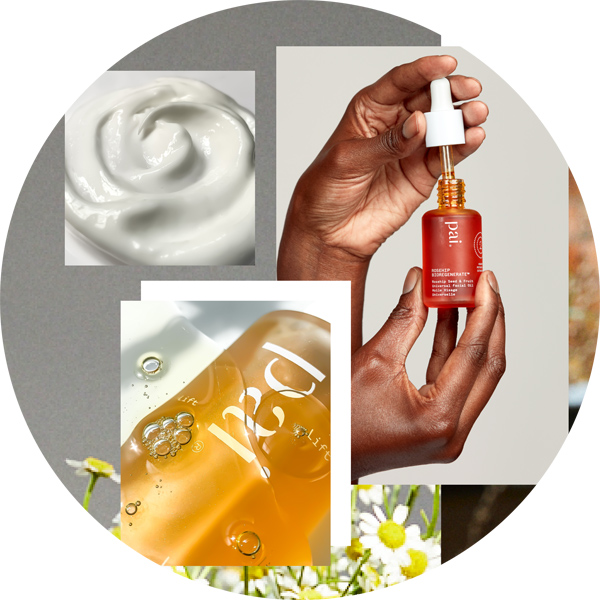 PAI Skincare is dedicated to creating high performance organic cosmetic products that are formulated without synthetic and natural irritants or drying alcohols but with sensitive and allergy-prone skin in mind.
Formulated with a host of premium-grade organic anti-inflammatories and skin-healing ingredients all PAI products are suitable for sensitive and even hyper-sensitive skin types.
That's the reason why Natalie Portman named PAI Skincare her 'hero brand' and only swear by its organic skincare range.
| | |
| --- | --- |
| | Know more about PAI |