Clé des champs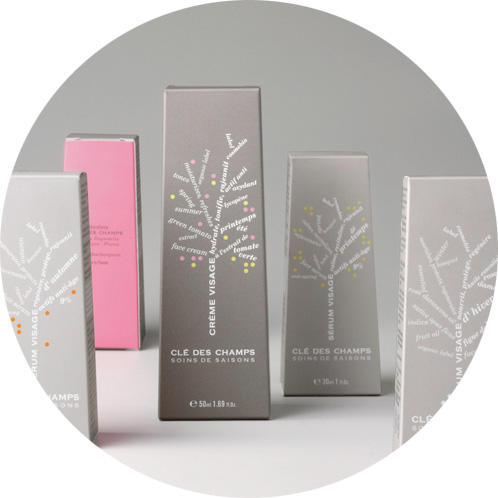 Clé des Champs is the first collection of certified organic skincare that treats and revitalizes the skin in harmony with the biorhythm of the seasons with a perfectly targeted beauty solution.
As the seasons change, so does the skin : it experiences different cycles and energies throughout the year. Clé des Champs skin care products are tailored to those with a select bouquet of natural essences and seasonal ingredients as Nature intended it to be.
Protective in winter, detoxifying in spring, regenerating in summer, purifying in autumn ... Clé des Champs natural beauty products are concentrated, clean and freshly made in France formulas to activate the skin's seasonal forces and balances.
Truly effective, each Clé des Champs organic seasonal beauty ritual offers a unique experience, an immediate comfort and a radiant and luminous complexion.