Honoré des Prés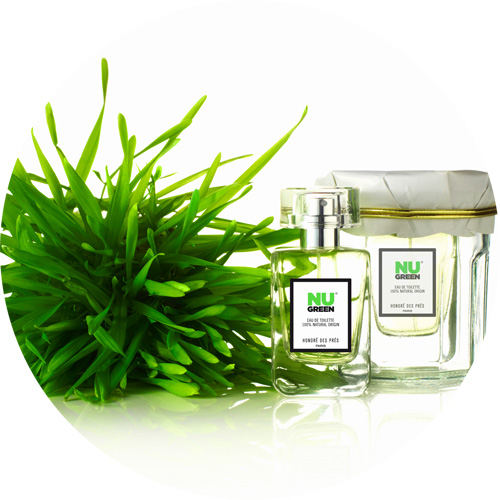 The collection from the French organic perfume brand Honoré des Prés features certified organic fragrances that contain 100 per cent natural ingredients.
The highly experienced nose Olivia Giacobetti tackled the technical challenge of creating refined and rounded scents using only natural ingredients.
She came up trumps, designing the first range's five complex and original unisex eaux de toilette. With the same philosophy, she left Paris for New York by pure romanesque eccentricity to create Honoré des Prés' LOVE collection.
Pure extracts of Nature collection
We love NY collection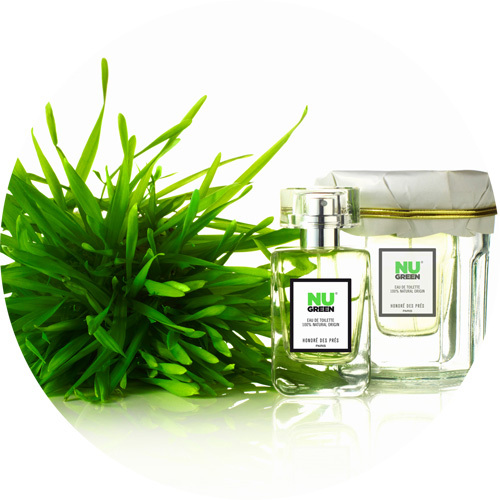 Know more about Honoré des Prés
HONORÉ DES PRÈS

Honoré des Prés is an organic perfume brand specialized in artistic olfactory creations: a 100% natural designer perfume.

Honoré des Prés organic perfumes are created in Grasse at Robertet, a worldwide pioneer in natural raw materials research, under the supervision of world famous talented perfumer Olivia Giacobetti.
Olivia Giacobetti, the nose of the organic perfumes Honoré des Prés
Born in 1966, Olivia Giacobetti made her debut at the tender age of 17 with Robertet, a leading perfume group in Grasse, before launching her own fragrance composition business.

From Guerlain to Hermès, Olivia Giacobetti has created fragrances for the most prestigious perfumes houses. In partnership with the Shiseido Group, she launched Iunx, a line of personal and home fragrances. Olivia also introduced the fig chord into the world of perfumery.

Through her work with niche perfume brands such as L'Artisan Parfumeur, Diptyque, Lubin, and Les Éditions de Parfums Frédéric Malle, Olivia Giacobetti cultivates the image of an iconoclastic, liberated and uncompromising perfumer.

With Honoré des Prés, Olivia Giacobetti has risen to the challenge of being the first to create authentic organic perfumes that are both delicate and distinctive- stylized and refined creations that are free of basic cataloguing and trigger freedom of imagination.

She pursues the unique individuality of natural ingredients in search of novel sensations that give rise to pure haute perfumery: the simplicity of natural raw materials expressed through strong personality.

Thanks to Olivia, Honoré des Prés infuses organic perfumery with unprecedented elegance, creating natural fragrances that are chic, instantaneous, sensual, vindictive, for true perfume enthusiasts.

The perfumer Olivia Giacobetti, "Nose" of Honoré des Prés natural fragrances brand
Honoré des Prés or the art of organic perfume
Organic perfume Honoré's Trip by Honoré des Prés

A fresh perfume with notes of citrus, pepper and exotic resin.

Organic perfume Nu Green by Honoré des Prés

An aromatic perfume with herbaceous, mint, tarragon, vegetal musk and cedar notes.

Organic perfume Love Coconut by Honoré des Prés

An exotic perfume with notes of coconut, tonka bean, Bourbon vanilla and white cedar.

The chemistry of perfume

Since the launch of the first synthetic fragrance in 1925, Chanel n°5, and the surge of organic chemistry, synthetic ingredients have flooded the world of perfumery. Today, they represent between 50% and 90% of a perfume's composition, sometimes more in low-quality perfumes.

The near-endless range of olfactory possibilities offered by chemical molecules explains this revolution. There are over 3,000 such molecules, and new ones are created annually. Current techniques allow the artificial mimicking of any existing fragrance based on the analysis of its constitutive molecules. Chemistry can thus imitate, and even substitute nature when its secrets are not yet uncovered. For instance, it is as of yet still impossible to extract the olfactory essence of lilies of the valley or figs.

Chemistry has enriched the range of materials available to perfumers and freed them from nature's limitations: raw material stability and price reduction, eradication of constraints linked to availability, constancy of olfactory results…

However, the appearance of petroleum derivatives in perfumes has numerous drawbacks. Our skin comes into contact with dubious molecules such as phtalates, synthetic musks and alkylphenol ethoxylate. These substances are known skin irritants and pollutants. Some are even suspected to be hormonal disruptors, carcinogenic and neurotoxic.

Why is organic perfumery an art?

Natural perfumery only has around 300 available "raw" molecules that are much more complex than their chemical counterparts. The art of using natural essences is thus to sublimate their potential. It is a much greater challenge to create a complex and original perfume with natural molecules than with synthetic ones.

Free of chemical bonding agents, natural perfumes were, for a long time, much more volatile than conventional ones. Indeed, a perfume's fragrance comes from molecular volatility. To prevent it from fading too quickly, scent molecules must be linked with heavier, non-volatile molecules. It was thus necessary to find natural molecules (benzoin, tonka bean, vanilla...) capable of retaining a perfume's trail persistently.

Rare, more expensive materials that are harder to work with, not readily available and that need to be stored separately with ingredient-specific conditions…the constraints of being organic have transformed this branch of perfumery into a true art form, of which Honoré des Prés and Olivia Giacobetti are masters. Honoré des Prés organic perfumes are a stunning testament to their luxurious talent.
"Pur extraits de Nature": birth of the organic perfume brand Honoré des Prés
The first collection of organic fragrances by the Honoré des Prés House is known as "Pure Extracts of Nature". Initially edited in 100ml vials, they are also available since 2011 in 50ml organic eau de toilette format with the launch of "Verrines" by Honoré des Prés.

Immediate and straightforward, they evoke the earth's magnificence and the sun' voluptuousness. Unaffected and uncompromising, the Pure Extracts of Nature are exquisite artworks chiseled by a talented perfumer. Olfactive creations that come to life upon skin contact, intensely sensual, 100% natural perfumes.

Honoré des Prés organic perfume weaves natural olfactory garments with hints of insolent, ecstatic, and urban contemporary desires. Niche perfumes that lead to unique experiences: offbeat and surprising in the city, serene in times of stress, like a yoga session in the mountains, like a sensuously natural night…the freedom to love distinctive fragrances.

The natural perfumes by the Honoré des Prés House capture the fragrance of a delicious day in the countryside, of the simple pleasures of a garden party, of love at first sight.

Sidestepping the clichés of being overly-natural, of the immediately recognizable banal fragrance, eluding the first degree of matter, respecting the few accidentally scattered notes…But also opposing addiction and alleviating complexity to appreciate the richness and simplicity of a perfume: an organic Honoré des Prés eau de toilette is the artist perfumer's perfect message for an experience of wood on wood, earth on earth, sun water…

Campaign visuals for the launch of "Pure Extracts of Nature" by Honoré des Prés – 2009
We Love NY: an organic eau de parfum like no other
Vamp à NY, a radical French Couture, an animal trail, venomous, sophisticated, futuristic. Olivia has invented a flower that cannot be bought: tuberous rum in alliance with three secret, spectacular perfumery balms.

Love Coconut, to inhale the pure, spicy, refined extract of white coconut milk challenging coriander. Triggering summer passion, a decadent duel, both poison and antidote, the perfect blend for a Manhattan wedding!

Love les Carottes, a shameless perfume, a raw cocktail to gorge on overflowing joy and health. An olfactive recipe: mix carrot flower seeds that still retain the fragrance of the earth and sweet orange, Caribbean vanilla and iris butter, her secret.



Just like all Honoré des Prés organic fragrances, the We Love New York collection is certified organic by Ecocert: 100% natural, free of phtalates, artificial colorings, petroleum derivatives, animal raw materials and skin irritants.

Thanks to their Robertet exclusive olfactory raw materials from Grasse, these luxury niche perfumes are truly unique. Craftsmen in ingredient sophistication, the experts from Grasse have exclusively mapped the world's most rare, powerful, natural and subtle materials to create the organic perfumery artworks of the We Love NY collection.
Honoré des Prés: the organic perfume design version
Right from the start, the luxury natural perfume brand Honoré des Prés presents its creations in exceptionally crafted and original packaging.

The cardboard packaging of the 100ml edition of "Pure Extracts of Nature" set the tone for an elegant play on transparency, allowing the onlooker to distinguish the shape of the bottle contained within.

Honoré des Prés was awarded the prestigious Wallpaper magazine prize in 2010 for its packaging by an esteemed jury including John Galliano, Pedro Almodovar...

The Verrines, with its vials of organic perfumes presented in vintage jam jars, and the We Love NY collection with its Starbucks-inspired take-away coffee cups have reinforced Honoré des Prés' creative and design-oriented image.

All these details are compounded to raise the organic perfume House Honoré des Prés to the status of unique niche perfume brand.

Prize awarded to Honoré des Prés for the design of its first organic perfume collection
Photo credits : Honoré des Près