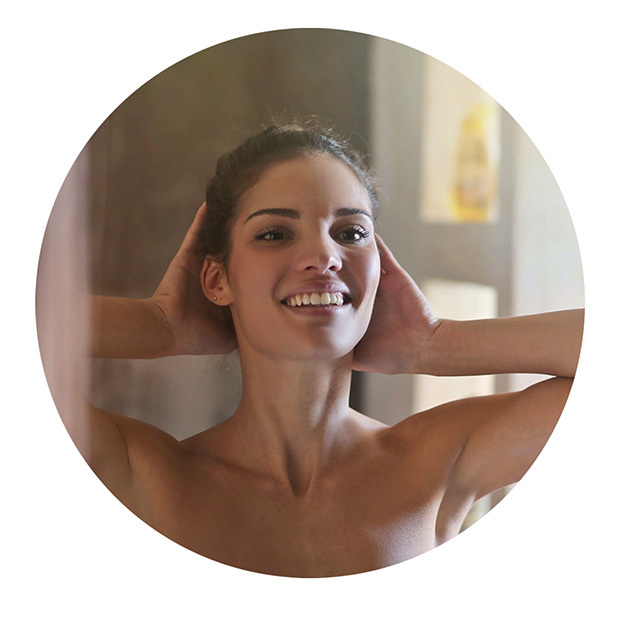 Peptides
#SUPER INGREDIENT
Peptides are excellent anti-aging active ingredients for revitalized and more resistant skin.
Peptides are small molecules made up of chains of different sizes of amino acids, which are the building blocks of proteins in our body, including collagen and elastin.

Topically on skin, the peptides act at the first signs of aging (appearance of wrinkles, loss of firmness, sagging skin) by activating cell renewal and the production of collagen, elastin and hyaluronic acid for hydrated, more elastic, firmer and smoother skin. They also help to even out skin tone by making cells produce less melanin, the molecule that causes spots and hyperpigmentation.

Peptides also have anti-inflammatory and antioxidant action, reducing oxidative stress which is the main factor of premature skin aging.

In addition to being effective, peptides are very well tolerated by all skin types, even the most sensitive.