Your e-shop to buy Manasi 7 products online
Manasi 7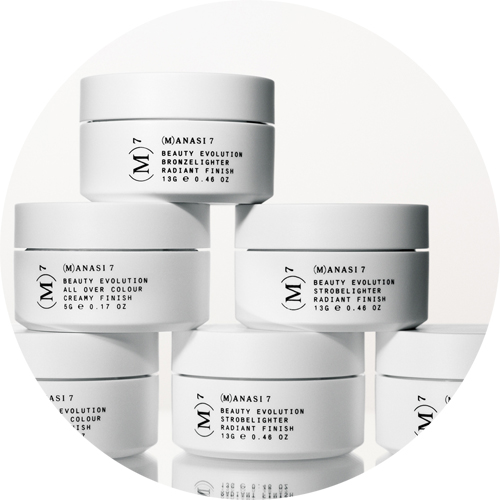 Created by Susanne Manasi who has more than 20 years of experience as a professional makeup artist, Manasi 7 is a swedish beauty brand that merges the high performance and colour pay-off of conventional cosmetics with the nourishing and healing properties of the highest quality natural, wild harvested and certified organic ingredients.
The Manasi 7 make up collection consists in timeless and multifunctional products all made according to the brand's minimum requirements manifesto for uncompromising quality called the declaration of (7).
Highly concentrated and designed to last for a while, Manasi 7 contemporary shades deliver a top-grade sensorial feeling, high pay-off and desired result without negatively impactful synthetic chemicals. This is beauty evolution.