de Mamiel
de Mamiel was created by skincare expert Annee de Mamiel, who has over 15 years of holistic beauty experience at her aesthetic clinics in London, New York and Los Angeles.
Designed to deeply treat the impact of stress on the skin, de Mamiel offers clean beauty products with professional effectiveness. Harnessing unique plant extracts, biotechnological active ingredients and rare essential oils, its potent skincare formulas visibly transform the skin and restore its total equilibrium.
de Mamiel's unique multidisciplinary approach combines advanced Western scientific research, traditional Chinese medicine and ancient holistic practices to stimulate the skin's innate ability to self-repair while neutralizing the impact of environmental stressors.
Based on the unique clinical expertise of de Mamiel, this line of natural high-performance skincare products optimizes the skin and instills a deeper sense of well-being.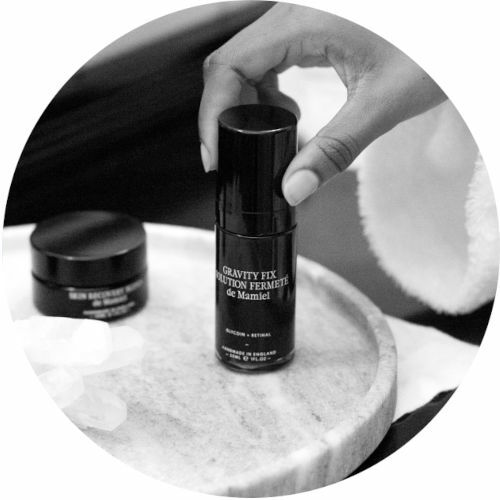 Know more about de Mamiel
Why we love de Mamiel ?
Its holistic approach unites science and soul to build better skin
Its clinical skincare products engineered for transformative results
Its expert routine that addresses the root causes and treat the impact of stress on the skin