Your e-shop to buy Douces Angevines products online
LES ORIGINES DE LA MARQUE DOUCES ANGEVINES
Découvrez et adoptez les cosmétiques naturels de la marque française Douces Angevines créée en 1994 par une fine connaisseuse des remèdes naturels, Michelle Cros. Digne héritière de l'herboristerie d'antan, elle propose une vision à la fois artisanale et savante de la cosmétique naturelle.
LES ENGAGEMENTS DOUCES ANGEVINES
Tous les cosmétiques bio Douces Angevines sont réalisés à partir de plantes aux vertus reconnues et dont une partie provient du "jardin de beauté", une culture de plantes délicates située au coeur de l'Anjou. Les macérats tirés de ces cueillettes sont entièrement réalisés sur place, ils composent 30 à 50 % des formules.
Les cosméto-fluides Douces Angevines représentent une alliance extrêmement raffinée d'huiles végétales extraites à froid, d'essences naturelles, d'absolus de fleurs, d'huiles essentielles, de feuilles et de résines... Les fluides Douces Angevines sont uniques dans l'univers des cosmétiques car naturels et très concentrés, seulement quelques gouttes suffisent.
LE PRODUIT CULTE DOUCES ANGEVINES
Le fluide nettoyant démaquillant Fantômette est un produit phare de la "beauty sphère" naturelle. Un démaquillant végétal 100% naturel ultra doux qui nettoie et désincruste tous les types de peau et démaquille efficacement, il élimine toutes les impuretés tout en respectant l'équilibre de la peau et en apaisant les irritations.
Douces Angevines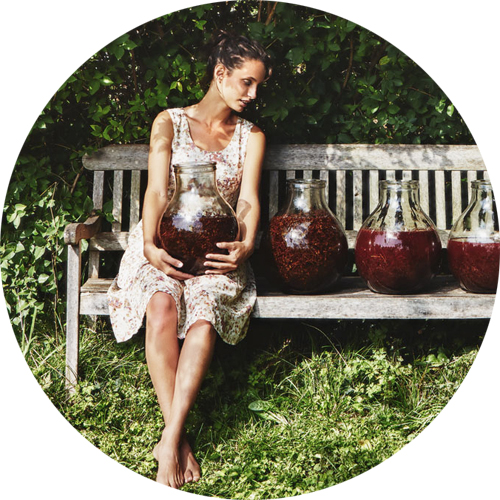 Beauty you can believe in, from women you can trust ! The Douces Angevines are 7 women who handcraft the world's most concentrated, super potent and targeted 100% natural beauty treatments.
Stunning results delivered without a single drop of synthetic chemical: The Douces Angevines cultivate their own ingredients in their farm in France and manufacture their beauty products in small batches so that they are as fresh as possible when they get to you.
With an average of 20 - up to 40 in the antiaging range - active natural ingredients in every bottle, Douces Angevines' beauty serums are multiactive formulas delivering real results !