L:a Bruket
Born in the thermal spa town of Varberg on the Swedish coast, the L:a Bruket brand draws its know-how from the more than 200 years of treatments and marine therapy practices in its hometown and the rugged wilderness of the western shores of Sweden.
In this environment that can alter the skin, L:a Bruket has been developing organic skincare formulas since 2008 that protect and nourish the skin: so as we do not have to hide from nature, the clean beauty brand L:a Bruket turns to it in order to find inspiration and answers and create innovative contemporary treatments that use the purest natural ingredients from responsible sources. Skincare innovation guided by nature!
Designed to gradually train the skin to function better over the long term and to be more resistant in an unforgiving climate, L:a Bruket natural skincare treatments meet the requirements of the most demanding or weakened skin.
With a holistic approach, the ambition of Mats Johansson & Monica Kylén, founders of L:a Bruket, is to provide effective and concrete organic beauty solutions that fit into a daily skincare routine and a healthy lifestyle, bringing into your home the healing nutrients of the Swedish Sea and their age-old spa therapy methods.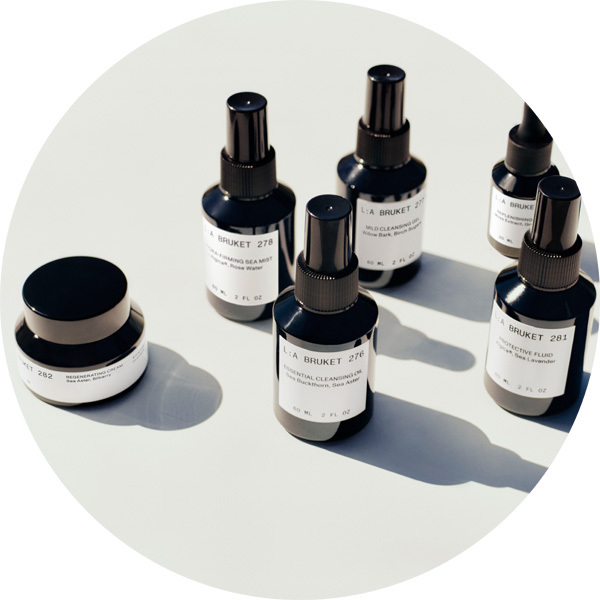 Know more about L:a Bruket