Your e-shop to buy In Fiore products online
In Fiore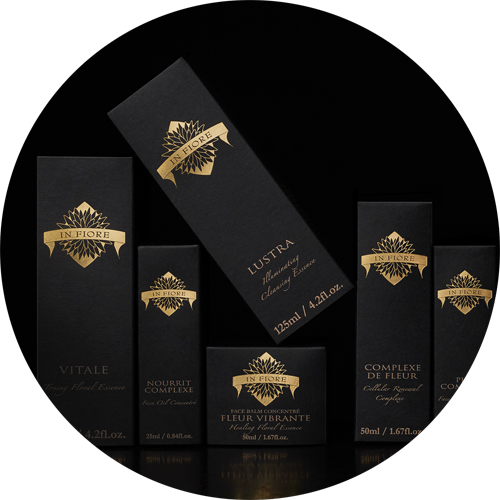 In Fiore is a luxury botanical beauty line that harnesses the transformational power of plant therapy and applies a deep understanding of aromachology to stimulate the senses while offering hydrating and curative effects to the skin.
The indulgent, targeted In Fiore formulations are proven to optimize skin function and stimulate healing, while offering remarkably nuanced fragrances that allow nature's floral gifts to speak on their own.
The secret to beautiful skin starts here : foundation of any In Fiore skincare regimen, the In Fiore 4-2-4 method works beneath the surface of the skin to enliven the entire body, awaken the senses and replenish the skin.