Bouclème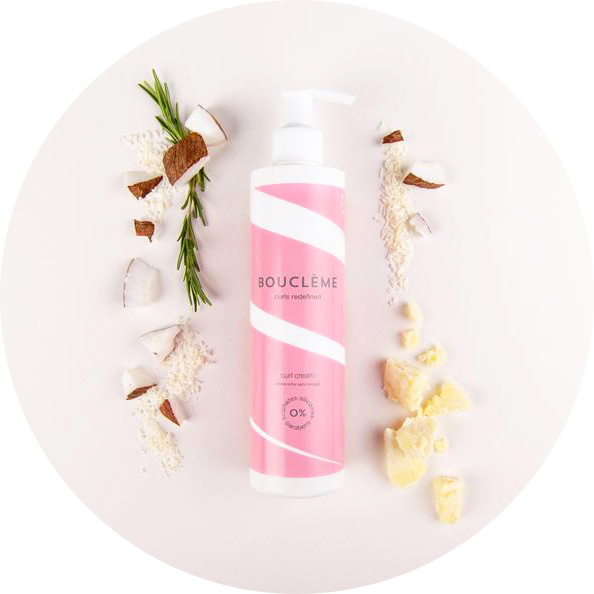 Bouclème is a range of natural products specialized in curly hair, created in the UK by Michele Scott-Lynch who wanted to fully live her curls and take care of it, without chemical products.
Combining optimal performance with an intense hair care, Bouclème natural curly hair care contain many pure active ingredients and most of them are from the fair trade.
The philosophy of the hair brand Bouclème is based on an authentic love and respect of the curls, to give beautiful and stunning hair every day.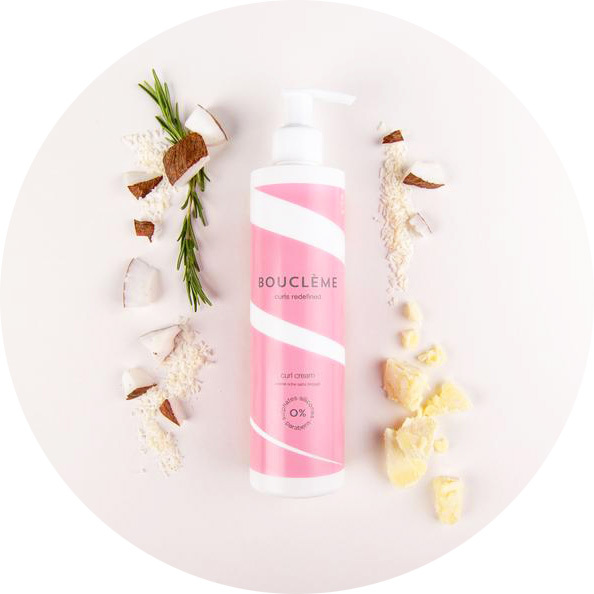 Know more about Bouclème

Why we love BOUCLÈME ?
Its expertise in curly hair
Its treatments for all types of curls, from wavy to frizzy hair
Its fair trade natural ingredients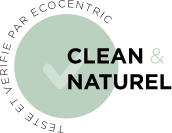 BOUCLÈME

Bouclème is a natural range of shampoo, hair care and styling products specialized in curly hair, made in the UK.

Bouclème curly hair care combines natural plant extracts with essential oils to combine optimal efficiency and well-being.
BOUCLÈME BRAND HISTORY
Michele Scott-Lynch, creator of the brand Bouclème, began to appreciate the beauty of curls in her 30's. Before that, she battled against them, trying to make them what they were not (straight) and damaging them in the process.

When her 2 beautiful curly girls entered the world it was important for her to help them love their curls. She needed to be a curly role model for them to see the beauty in having a head full of curls. She was determined that they wouldn't wake up every day feeling cursed, as she did for far too long.

She created Bouclème out of a desire to have healthy, frizz free curls using all natural ingredients. She was frustrated with the sulphate and silicone based curl products available. They stripped away moisture and weighed down her curls.

She wanted to create a range of products using pure natural actives that deliver moisture where it's needed and that with long-term use would improve the condition of curls.

Bouclème natural curl care was born out of an authentic love and respect for curls, created by one curly for others.

Michele Scott-Lynch, Bouclème creator

Hair products for curly hair Bouclème
BOUCLÈME PHILOSOPHY
Bouclème hair care products for curly hair

Michele understands the needs of curly hair and the difficulties managing it on a daily basis.

Curly hair is drier and more fragile than other hair types. It requires nourishing and penetrating ingredients to help hydrate and strengthen the cuticle from the inside out.

Bouclème is all about curls and they have created a short range abble to satisfay all types of curls.

As there are many variants on curl typing - and it can be confusing. You can have a mixture of curl types on any one head.

Michele believes the key to fabulous curls is understanding the particular needs of your hair.

For example:

How much moisture do your curls need?
Do your curls lose moisture quickly?
Is it difficult to form and hold your curls?

Once you get to know your curls, bad hair days become a thing of the past!

ECOLOGICAL COMMITMENTS AND VALUES
Michele believes in sustainability and farmers being paid fairly- she use fair trade ingredients wherever possible.

Bouclème products do not contain chemical nasties. Their 0% policy lists ingredients you will never find in all their products : you will not find any sulphates, silicones, mineral oils, petroleum, propylene glycol, PEGs, parabens, or artificial fragrances and colours. They test their products on real curls, never on animals and they work with a panel of everyday testers with different curl issues.

Michele endeavours to protect and safe guard our environment. All Bouclème packaging can be recycled and product ingredients are biodegradable, making the brand safe for the environment as well as safe for the body.

They believe in the power of nature and are committed to seeking out naturally derived ingredients proven to deliver great results.

The brand uses local British suppliers wherever possible.

They refer to the Environmental Working Group (also known as EWG ) to help keep their products are clean as possible.

Plus for every 300ml bottle you buy from Bouclème they plant a tree with their partners Trees For The Future.

Natural hair products for curly hair