Madara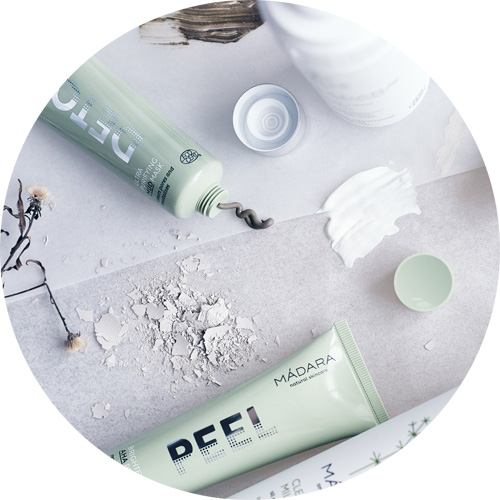 Madara comes from Northern Europe where Lotte, Liene, Zane and Paula have combined their passion and skills to create and produce a complete and innovative range of natural beauty products.
Over thousands of years the harsh and cold northern climate of Latvia has evolved plants with extraordinary properties. Those deep roots, bitter leaves and gnarled barks contain potent actives that make the high efficiency of Madara organic skincare.
Madara is the luxury of raw, pure and precious natural ingredients refined to their highest potential.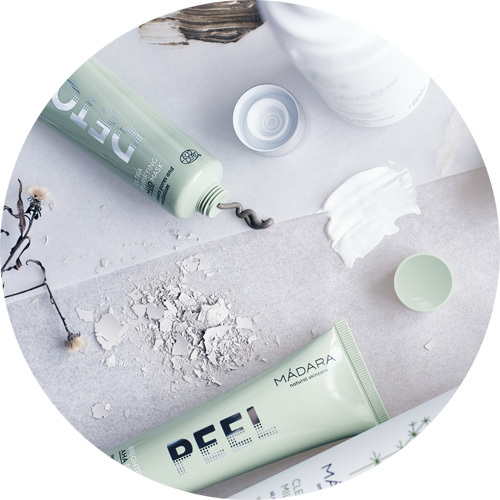 Know more about Madara

Why we love MADARA ?
Its expert beauty basics with clean formulas
Its targeted and accessible ranges
Its environmental commitment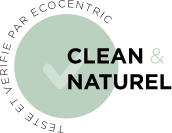 MADARA

Organic and vegan cosmetics formulated with plants from Northern Europe, Madara beauty products provide the rare nutrients of these extreme plants in optimal concentration for the treatment and well-being of the skin.



Madara is a brand of cosmetics with an organic label and scientifically validated effectiveness to respond quickly and effectively to the various needs of the skin.

Buy Madara brand products
History of the MADARA brand
The northern organic cosmetics brand is the result of four women, Lotte (product designer), Liene (art director), Zane (strategic marketing) and Paula (philosopher and manager), who decided to combine their passion and skills to create and manufacture a complete natural skin care range.



Using plants with extraordinary properties from the harsh and cold climate of Northern Europe, the brand's creators have formulated and designed products that provide everything the skin needs.



Indeed, Madara has studied and scrutinised the traditions and legends of northern healing herbs with the professional eyes of doctors and under the light of independent scientific laboratory studies.



In a constant effort to discover what nature has to offer, the Madara creators have developed their range of products and had each of the selected ingredients scientifically validated.



Madara products will quickly become a "must have" in your bathroom!

Paula, Lotte, Zane and Liene, creators of the MADARA brand
MADARA brand philosophy
Organic and natural cosmetics brand MADARA

Madara believes that the best skincare is skincare that goes further: according to the brand, good skincare is not only skincare that improves the appearance of the skin, but it is also a deep skin treatment that makes us feel and act better.



Well-being and self-esteem are important values to which we should pay the utmost attention. Northern Europeans have always taken more care of the inside of their bodies than the outside.



This is why the brand places so much emphasis on the proven and real effectiveness of the ingredients, on ecological packaging, care, passion and respect. Because for Madara, a radiant heart means radiant skin.



The brand uses the most powerful ingredients available, in other words, all natural. Indeed, all products are made from pure and precious Nordic plant essences, Arctic berries and unique seed oils, blended with powerful antioxidants, essential omegas and potent anti-ageing actives.



The star ingredient of the Madara brand is birch water, widely used in Nordic culture for its powerful detox and anti-ageing properties. It is produced in regions where the temperature falls well below 0 degrees in winter, such as Latvia, Finland and the northern regions of Russia. In addition to minerals such as potassium, magnesium and calcium contained in birch sap, there is also a unique mixture of amino acids (citrulline, glutamine, glutamic acid, asparagine, isoleucine, phenylalanine), enzymes and natural acids (malic, succinic, citric, fumaric acids).



The harvesting of birch water is a tradition in the Nordic culture, first used as a drink to detoxify the body, strengthen the health of the body and hair and clarify the skin.
The ecological commitment of MADARA care
Madara is committed to offering fully certified organic and vegan skin care products with scientifically proven effectiveness.



The Madara brand is also committed to quality and respect for the environment through the choice of packaging and the manufacture of products, all of which are made by hand in the brand's laboratory in Latvia.



Madara is also the northern forests with their fertile soil. The cold seas and the vast sandy coasts. The old country houses, all separated by miles of nature. It is the cycle of the seasons, with golden autumns and painfully short northern summers...



Madara brings all these elements together in each of its products, with the luxury of pure, precious and refined ingredients.



Because the best cosmetics do not only respect the skin but also Man and Nature!

The Madara brand is based on the traditions and flora of Northern Europe
The organic make-up of the brand madara
Renowned for its expertise in natural skincare, the organic brand Madara now also offers a complete collection of organic, vegan and professional make-up products.



Madara's 100% vegan and "cruelty free" makeup products are completely skin-friendly: without silicones or harsh chemicals, each beauty product is enriched with natural ingredients with a moisturising and soothing action.



The Madara make-up collection is composed of bright colours to allow everyone to express their creativity and their make-up desires, even if they are a bit daring, without turning to conventional make-up which is often synonymous with not very clean compositions. The smooth and ultra-refined textures of Madara make-up are easily blended upon application, allowing you to modulate your make-up infinitely.



Madara's natural make-up range includes high-performance foundations and correctors, modern and sophisticated shades for eyes, lips and cheeks, as well as high-precision organic eyebrow pomades.
Credits : Madara