Your e-shop to buy Madara products online
Madara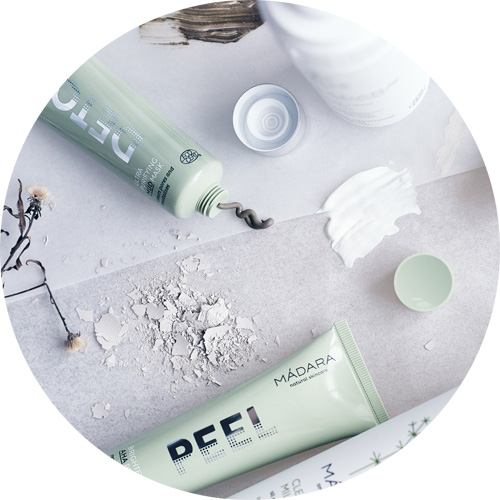 Madara comes from Northern Europe where Lotte, Liene, Zane and Paula have combined their passion and skills to create and produce a complete and innovative range of natural beauty products.
Over thousands of years the harsh and cold northern climate of Latvia has evolved plants with extraordinary properties. Those deep roots, bitter leaves and gnarled barks contain potent actives that make the high efficiency of Madara organic skincare.
Madara is the luxury of raw, pure and precious natural ingredients refined to their highest potential.