Evolve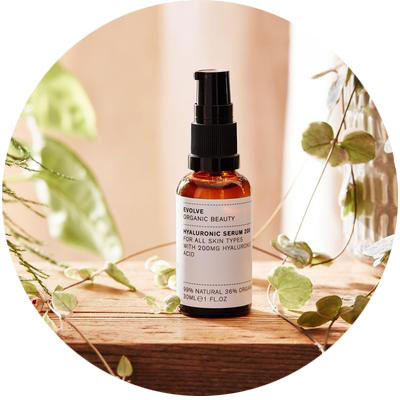 Evolve Organic Beauty products are lovingly handmade in small batches in England to ensure the freshness of the potent antioxidants in the precious oils, natural butters and plant extracts that make Evolve skincare so effective.
Each Evolve organic skincare product contains only the best of nature and heals your skin without the chemical and toxic ingredients that were once the norm in the beauty industry: it's time for beauty to evolve !
With its natural skin treatments that are also certified vegan and cruelty-free, rewarded by multiple international beauty awards, Evolve Organic Beauty is one of the best and most sincere clean beauty brand out there.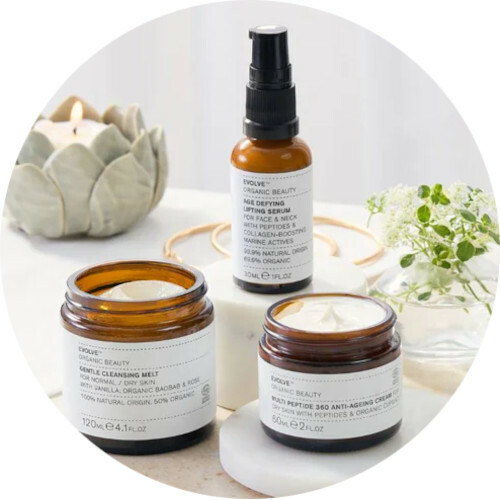 Know more about Evolve

Why we love EVOLVE ?
Its commitment to full transparency
Its artisanal production in small batches for absolute freshness
Its sustainable and chic packaging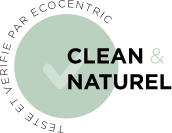 EVOLVE ORGANIC BEAUTY

The English brand Evolve Organic Beauty represents a new generation of natural beauty treatments: a clean formulation, eco-responsible packaging, an ethical and fair approach, artisanal and fresh manufacturing and sincere commitments for the animal cause.

What we liked about Evolve is their approach to organic beauty with products handmade in their own creation studio, all natural and certified vegan, using the best natural raw materials, with ultra-clean and simple formulas, with soft textures and with highly addictive scents.
The Evolve beauty brand history
The founder of the organic cosmetics label Evolve, Laura Rudoe, is inspired by her own healthy lifestyle and her conviction that beauty must evolve. Everyone has now realized that the choice of natural ingredients is the best for their own health and for society as a whole. But you still have to find the appropriate natural beauty products.

In the early 2000s, not finding cosmetic products that met her expectations: natural, effective, ecological, affordable and with beautiful packaging ... Laura then noticed the difficulty of switching to a healthy beauty routine, without toxic ingredients, and with an environmentally friendly approach on a daily basis.



In 2009, Laura then decides to launch her own brand of organic beauty products aiming at making cosmetics and natural treatments that meet all her requirements and are affordable to the greatest number. The organic and vegan brand Evolve was born.

In 2014, Evolve took a new step with the opening of its own studio to make its natural cosmetic products by hand in small quantities to guarantee their freshness and therefore their effectiveness.

All Evolve organic cosmetics products are vegan, cruelty-free, ultra-gentle, environmentally friendly, handmade by Evolve team, formulated with natural ingredients. The quality approach and commitments of Evolve embody the latest evolution of green and clean beauty.

Without forgetting the sensory aspect with subtle smells and pleasant textures, Evolve now offers a complete range of natural face, body and hair care.

A few words from Evolve founder : "I want you to experience the joyful moments of everyday life by using our products with their scents, delicious textures and effective results"

A rising label in the organic and natural beauty world : Evolve products have been rewarded by 39 awards to date.

Laura Rudoe, founder of the Evolve brand
PRomise of the organic cosmetics brand Evolve
The Evolve beauty range covers all needs, its bestseller is the Evolve Hyaluronic Serum 200

Evolve prefers the power of plants rather than the synthetic alternatives used by conventional cosmetic brands that are irritating to the skin such as parabens, silicones, mineral oils or synthetic fragrances.

The brand meticulously selects natural active ingredients such as coconut peptides, natural hyaluronic acid, potent musk rose retinol, all of which comply with a strict charter that does not tolerate any ingredients of animal origin in Evolve vegan natural beauty products.

Evolve has its own beauty laboratory. This means that each Evolve skin or hair care product is meticulously manufactured by Laura and her small team of craftsmen in their workshop in England. A production in small batches but more regularly to ensure the purity and freshness of the ingredients.

To limit its impact on the environment as much as possible, the ingredients used by Evolve are from fair and sustainable trade and are purchased as close as possible. Each ingredient is carefully examined to verify its cleanliness and ecological credentials.

Aware of its responsability toward the planet as natural beauty manufacturer, Evolve is always looking for new ways to be more eco-responsible. Striving to always create its products in the most sustainable and ethical way possible, Evolve remains in constant evolution towards an ever greener beauty and up to the current ecological challenges.

Evolve is an honest brand to the consumers : no marketing, only the truth about what is inside and what can make the product to the skin.

Evolve guarantees that no products are tested on animals and that no ingredients are sourced from animal testing companies.
Buy Evolve natural skincare products