Coelho
Treate your hair and scalp like you treat your skin? This is the philosophy of the natural hair care brand Coelho.
Hairdresser and ambassador for major cosmetics brands, accustomed to fashion shoots and Fashion Week shows in France and the United States, Adrien Coelho has forged his own vision of contemporary beauty, at the crossroads between aromatherapy, phytotherapy, aromachology and dermocosmetics.
Coelho considers that beauty is holistic, a balance between physical and emotional beauty and that the hair care you use daily should not only treat your hair but also have a real impact on your well-being and support your health.
After 3 years of research and development, each multi-functional Coelho product is designed with the idea of ​​working in synergy with cohesive ingredients to deliver optimal results while simplifying hair rituals.
Coelho hair care products are clean, without fillers, made in France and certified vegan and cruelty-free, with proven efficacy, genderless, suitable for everyone, all skin and hair types.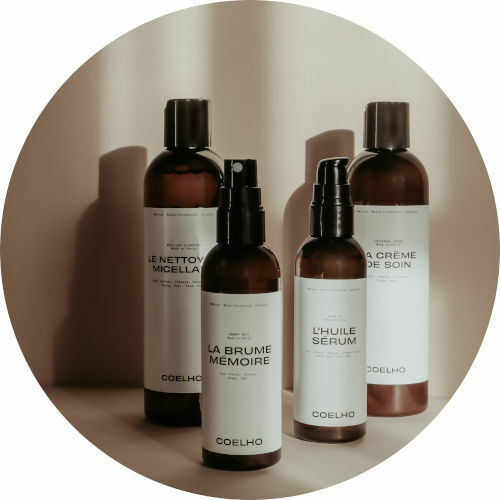 Know more about Coelho
Why we love COEHLO ?
Its expertise in hair & scalp care with a couture approach
Its short range of multifunction & high performance products
Its use of essential oils for therapeutic purposes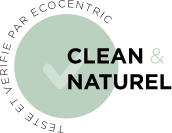 Coelho

A la croisée de 4 disciplines complémentaires : l'Aromathérapie, la Phytothérapie, l'Aromachologie et la Dermocosmétique, les soins capillaires de la marque Coelho sont fabiqués à base de plantes aromatiques en France pour prendre soin du cuir chevelu et des cheveux avec autant de performance que les meilleurs cosmétiques naturels pour la peau.

Inspirés par la philosophie du skincare et les connaissances ancestrales des plantes, les produits Coelho contiennent des ingrédients actifs à des doses élevées et sans aucun ingrédient contreversé ou potentiellement toxique.
Histoire de la marque Coelho
La marque de soins naturels pour les cheveux Coelho est le fruit du travail et de l'expérience d'Adrien Coelho et de 3 ans de recherche et développement auprès d'experts, de pharmaciens et de dermatologues.

Adrien Coelho se définit comme un globe-trotter de la beauté et du bien-être. Coiffeur, consultant, ambassadeur pour de grandes marques de cosmétiques et fort d'une expérience dans le domaine de la mode éditoriale, des défilés de haute couture mais également des célébrités en France, en Belgique et aux États-Unis. Adrien s'est forgé sa propre vision de la beauté contemporaine.

Avec sa marque Coelho, il crée une ligne de soins capillaires holistiques où chaque produit est conçu dans l'idée de travailler en synergie avec des ingrédients cohésifs.

« Nos cheveux comme notre peau sont le reflet de nos émotions, chaque jour nous devons révéler le meilleur de nous-mêmes dans un rythme de vie effréné où l'image et l'esthétique ont une place importante. Nos choix et style de vie ainsi que tous les facteurs externes auxquels nous sommes confrontés chaque jour augmentent la vitesse de vieillissement du cuir chevelu, des cheveux, de la peau, du corps mais aussi de l'esprit. L'envie de créer une marque de beauté holistique clean, ultra performante et inclusive s'est imposée comme une évidence."

Parce que nos choix et notre style de vie ainsi que tous les facteurs externes auxquels nous sommes confrontés au quotidien ont un impact fort sur le rythme du vieillissement du cuir chevelu et des cheveux, mais aussi sur l'esprit, les produits pour cheveux naturels Coelho offrent une démarche de soin holistique qui prend soin de nous et nous accompagne dans les défis auxquels notre corps au sens large est confronté chaque jour.

La gamme de soins naturels Coelho.

L'Huile Sérum de la marque Coelho

Philosophie de la Marque pour les cheveux Coelho
Le Nettoyant Micellaire pour les cheveux Coelho


L'esthétique pure & intemporelle de la marque Coelho


Adrien Coelho a conçu sa gamme autour de 4 éléments qui permettent d'obtenir des bienfaits physiques (efficacité) mais également des bienfaits émotionnels :

1. L'aromathérapie

L'utilisation des composés aromatiques des plantes, généralement les huiles essentielles, à des fins thérapeutiques. Elle repose sur la relation existant entre les composants chimiques des huiles essentielles et les effets qui en découlent dans une optique de prévention et de soulagement de certains troubles ainsi que de bien-être et d'apaisement.

2. La Phytothérapie

On la définit comme étant une science qui traite et soigne les maladies ou qui vise à entretenir ou améliorer son capital santé grâce aux propritétés des plantes médicinales pour un plus grand bien-être au quotidien.

3. L'Aromachologie

C'est la science des odeurs et de leur influence sur le psychisme et le comportement des individus : quand le parfum devient un véritable concentré de soin, à respirer pour trouver l'équilibre et (re)prendre la main sur ses émotions.

4. La Dermocosmétique

C'est la fusion de la cosmétique et d'une approche dermatologique. Les soins dermocosmétiques sont formulés avec des actifs dits cosméceutiques bioactifs pour préserver la santé et la beauté de la peau et des cheveux.
Les valeurs et engagement de la marque Coelho
Des formules clean, véganes et naturelles
Coelho a banni de ses formules les substances qui lui semblent non essentielles ou nocives pour la santé : parabens, sulfates, silicone ou dérivé, PEG, phénoxyéthanol, phtalates, huiles minérales et parfums synthétiques.
Chaque produit Coelho est composé d'au moins 95% d'ingrédients naturels hautement efficaces, sans aucun ingrédient d'origine animale et sans n'avoir jamais été testé sur les animaux, avec un mélange d'huiles essentielles soigneusement sélectionnées aussi bien pour leurs bienfaits physiques que pour leurs bienfaits émotionnels .
Tous les cosmétiques naturels de la marque Coelho sont donc vegan-friendly, cruelty free et sans ingrédients compromettants pour la santé ou polluants pour la planète.
Une fabrication française et durable
L'ensemble des produits cosmétiques naturels Coelho sont à base de plantes aromatiques, pour beaucoup cultivées en France, et fabriqués dans la laboratoire de la marque situé en région parisienne.
Les emballages de la marque Coelho sont minimalistes et recyclables à 100%. Les boîtes et étiquettes sont recyclables, compostables, et fabriqués à partir de papier FSC issus de forêts gérées de façon responsable.
Coelho, ce sont des produits de beauté à l'efficacité prouvée qui allient éthique et esthétique !
Des produits pour toutes et tous
L'intemporalité, la transparence en respectant l'Humain et la planète résonnent dans le coeur d'Adrien Coelho.
À l'image de son fondateur, l'esthétique de la marque Coelho est intemporelle, sobre et moderne. Une jolie frontière "genderless" entre mode et bien-être.
Créés sans stéréotype de genre afin que chacun puisse s'exprimer librement, les soins pour cheveux de la marque Coelho s'adressent à tout le monde, tous types de peaux et de cheveux.
Crédit photos : Coelho