Konjac Sponge Company
Les éponges Konjac de la marque The Konjac Sponge Company sont des éponges Konjac authentiques et traditionnelles, composées de fibres de konjac pures et d'extraits minéraux et végétaux nourrissants.
100% naturelles et fabriquées à la main en Corée à partir de fibres de racines de Konjac, chaque éponge Konjac de The Konjac Sponge Company est de la meilleure qualité, sans colorant ni conservateur et parfaitement biodégradable.
L'éponge Konjac permet de nettoyer la peau avec ou sans savon, de réaliser une exfoliation ultra douce et d'hydrater naturellement la peau, laissant le visage frais, éclatant et doux comme de la soie. Sans aucun doute l'éponge visage la plus douce qui soit !
The Konjac Sponge Company vous propose ce nouveau geste beauté venu d'Asie avec sa gamme d'éponges Konjac naturelles adaptées à chaque type de peau, même les plus sensibles, délicates et celles des bébés.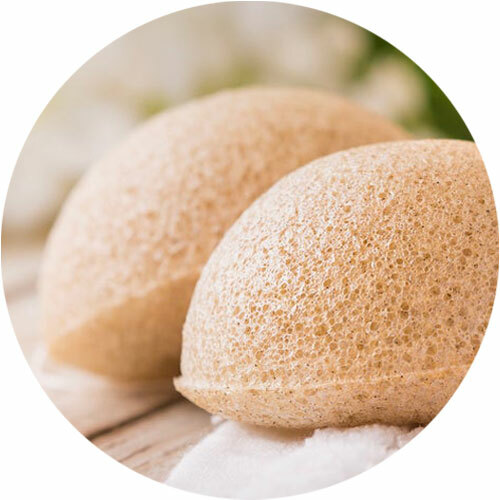 Know more about Konjac Sponge Company