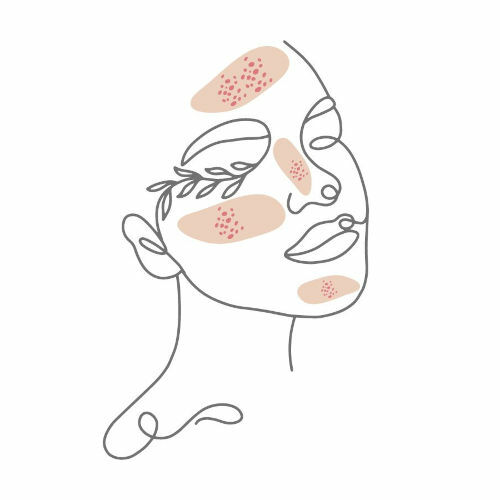 BEAUTY TIPS
HOW TO TAKE CARE OF YOUR Skin with blemishes ?
Cleanse your skin, without aggressing or stripping it, with an antibacterial (but gentle) product and then, check that the skin is well cleansed by passing a cotton soaked in lotion : as long as it is not white, we keep going.
Even an acneic skin needs to be hydrated, but it is necessary to avoid too rich creams and choose a specific care with, if it is possible, a sun protection to avoid the marks.
Prefer using a local treatment of stubborn blemishes so as not to over-treat non-affected areas.
THE DONT'S
Never pierce pimples, use instead a targeted care to treat it without leaving a scar. If the temptation is too strong :
use a handkerchief not to mark the skin with the nails. Change your handkerchief for each button.
Wanting to mask imperfections at all costs with thick make-up will promote the appearance of new pimples by plugging the pores and not allowing the skin to breathe.
Rather choose to hide them with a corrective, hypoallergenic and treating make-up rich in pigments. Over all, do not use products open for more than 6 months : it is a breeding ground for bacterias !
Superinfect pimples by touching the face with your hands or putting it in contact with bacteria : a not very clean fringe can irritate the forehead; the cell phone creates buttons on the chin...
Think about washing your hands thoroughly, sleeping with the forehead exposed and disinfected your mobile phone's screen regularly with antibacterial wipes.
THE WOW FACTOR
Change your sheets and especially the pillowcase every week to avoid leaving your face in contact with bacterias during your sleep.