Burt's Bees
The Burt's Bees brand was created by Roxanne Quimby and Burt Shavitz in the early 1980s after both having left behind the hectic pace of their careers and city life in New York and San Francisco, respectively, to seek - and ultimately find - freedom in the remote, pristine wilderness of Maine.
Becoming a beekeeper after finding a wandering beehive and learning to make a living selling honey, Burt one day picks up Roxanne hitchhiking. They get along well, remake the world, and together end up creating the Burt's Bees brand using surplus beeswax from Burt's honey company who had saved it knowing it might eventually be useful some day.
Making initially candles, the now world-renowned Burt's Bees lip balm appeared in 1991. The brand is now a benchmark for lip care with its 100% natural, effective formulas and eco-designed packaging made from at least 50% recycled plastic.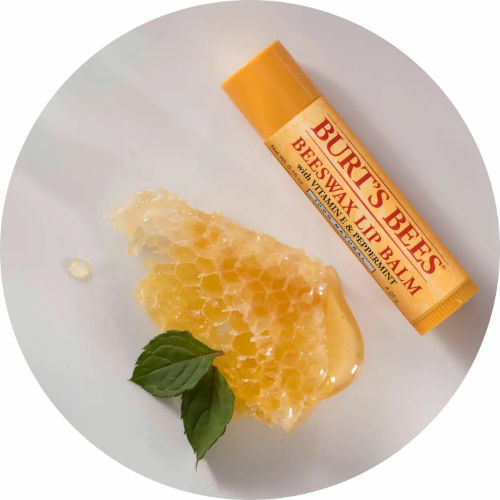 Know more about Burt's Bees
Why we love BURT'S BEES ?
100% natural lip care formulas
Its ecological packaging made of recycled plastic
Its lip balms with irresistible fragrances