Hévéa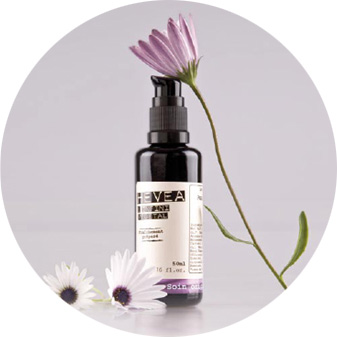 Hevea organic beauty products are freshly prepared organic products, 100% natural, developed exclusively from vegetable resources.
A luxury range of aromatherapeutic organic skin and hair care where the most precious essential oils and vegetable elements act to re-establish and boost the skin's natural functions.
With over 95% certified organic ingredients on average, Hevea natural and fresh cosmetics embodies purity and authenticity.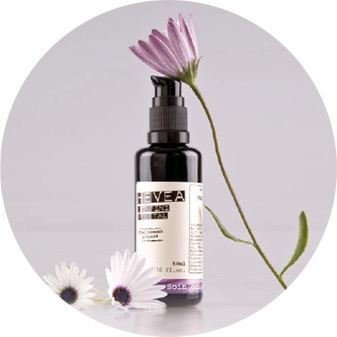 Know more about Hévéa
HÉVÉA

Hévéa offers the first line of luxury, freshly prepared organic cosmetics. All the products are made by hand in limited amounts according to an exclusive process and have a clearly indicated expiration date.

The unique and innovating vision of organic beauty by Hévéa in the field of cosmetics is in itself a guarantee of exceptional freshness and unparalleled natural efficiency.
History of the fresh organic cosmetics brand Hévéa
Born in 1997 in the heart of the Grasse region, birthplace of the perfume industry, the Hévéa beauty brand is firmly rooted there and draws from this fragrant heritage its expertise in natural raw materials.

Valérie Sabini comes from the world of cosmetics while her partner Christian Pamies is a landscape artist fascinated by botany. Together, they decided to put their trades and passion for plants at the service of creating a natural alternative to conventional cosmetics.

The concept of the organic and natural beauty brand Hévéa blossomed after ten years of diligent, passionate research and development combined with historical know-how, antique traditions and Valérie and Christian's complementary expertise.

Mathieu Mellet, a doctor in pharmacy specialized in natural substances, joined the Hévéa team in 2006 and brought with him his knowledge of plants and sharp scientific expertise. Hévéa cosmetics then reached a new level, its capacity for innovation bolstered and compounded with its endless inspiration to create scientifically mature, naturally efficient product formulas.

Thanks to its mastery of the entire production process and its rigorous selection of fairly traded natural raw materials, Hévéa gives us the best of Nature through its freshly prepared organic cosmetics.

Hévéa organic massage candle
The freshly prepared Hévéa, an infinitely plant-based concept
Each Hévéa product is handmade with fresh, natural ingredients

Outstanding delicacy, admirably mastered skill and a global awareness of the challenges of tomorrow are the basis of each Hévéa natural care product.

As Hévéa's cosmetic creations are freshly prepared, they display an expiration date in honor of the exquisite work carried out in the lab. Carefully crafted as the orders come in, each product features rigorously selected raw materials, rare and precious ingredients, and unique production processes…

Composed of 95,5% of ingredients from organic farming, Hévéa products are the incarnation of purity and authenticity. All the beauty products are produced by hand in small quantities following responsible, balanced procedures, with a high concentration of plant extracts, a transparent composition and recycled/recyclable packaging. They are not tested on animals and are free of any polluting or harmful substances.

Hévéa's creative concept of fresh, artisanal organic beauty is based on refined and precise style, production with great attention to detail and strong commitments.
Perfumes, textures, originality: the organic beauty of Hévéa is an awakening for the senses
Sensory sensitivity

Fresh aloe vera juice, pomegranate extract, rose water, infused vanilla...These delicious, highly-beneficial prime ingredients transform the application of the brand's products into moments of bliss, unadulterated pleasure.

A blackberry-scented candle, a Mojito massage lotion, a lip balm with spices and chocolate…The products and fragrances of the organic beauty brand Hévéa blend originality with aromatic subtlety.

Whether in search of fruity, floral or spicy fragrances, Hévéa's product line offers something for the most varied of tastes. Highly sensual, the brand invites you to escape into a world of soft fragrances for a profound awakening of the senses.

Rare and precious raw natural materials

Storax balm, Sumatra benzoin, Aztec copal, Eritrean incense, Chios mastic gum, myrrh, Alicante sweet almond, sandarac, Tonka bean, iris wood, Damask rose, saffron flower, sandalwood, Sarawak white pepper…

Hévéa puts great emphasis on finding the most exquisite natural ingredients and the rarest aromatic fragrances to bring you the best of Nature. The organic luxury cosmetic brand's authenticity and exclusivity stem from this painstaking work.

Hévéa's cocktail-perfumed organic massage lotion
Hévéa's cosm'éthique: an eco-citizen beauty approach
Valérie Sabini and one of the women from the Valley of the Roses co-op

Striving for fair commerce between the North and South, Hévéa has made an ethical commitment to fair trade.

Among its citizen projects, Hévéa financed the restoration that allowed the opening of the Rose Kasbah in the Berber region (Morocco). It has become a touristic landmark in the heart of the Rose Valley and provides additional income to the small, family-owned Damask rose farm. During the flowering season, you can come admire the harvesting of the rose petals and the distillation of the precious floral essence.

In Tibet, Hévéa also participates in supporting the development of local entrepreneurship via a project for the production of incense and products derived from Tibetan medicine.

Furthermore, Hévéa fights desertification in the arid Elche region near Alicante, in Spain. For the last three years, the brand has planted over 10 000 locally adapted plants to halt the advancing desert and preserve the landscape of this Spanish region.

Hévéa's approach to eco-citizenship is thus deeply committed, responsible, and incredibly glamorous.
Eau de Cologne ablution : Hévéa revives the art of ancient perfumery
Created in 1709, the Eau de Cologne was first used as an internal and topical medicine before becoming an "eau de toilette" for the body.

Ablution by Hévéa restores the famous perfume's quality as a treatment with natural active ingredients such as fresh aloe vera juice, Nigari salt from Japan, apple extract…Hévéa revives the properties and invaluable skin benefits of the original Eau de Cologne.

The heritage of ancient perfumery

Hévéa has added the know-how of ancestral perfumery to the fresh, citrus notes of the Eau de Cologne.

The word Perfume comes from the Latin expression "fumum" meaning "through the smoke", in reference to the combustion technique through which the perfumes were initially obtained. Plants, wood and odorous resins make up the basis of these first smoke-based perfumes.

Hévéa meticulously resurrects the tradition of ancestral perfumery: infused incenses and resins, mosaics of floral waters, maceration of spices and wood…These fully-rounded, millennial raw materials lend their powerful subtlety and intemporal fragrances to the brand's natural Eaux de Cologne.

Precious aromatic raw materials
Crédit photos : Hévéa