Your e-shop to buy Hévéa products online
LES ORIGINES DE LA MARQUE HÉVÉA
Découvrez et adoptez la cosmétique fraîche made in France de la marque Hévéa née en 1997, au coeur de la région de Grasse. Valérie Sabini, issue du monde de la cosmétique, et son compagnon Christian Pamies créateur paysagiste décident alors d'allier leurs talents respectifs au service d'une alternative naturelle à la cosmétique conventionnelle.
Savoir-faire historique, traditions antiques et expertise scientifique pointue, voilà le concept de la marque de beauté bio et naturelle Hévéa.
Ainsi la cosmétique bio luxe d'Hévéa propose de goûter au meilleur de la Nature avec des soins fraîchement préparés, authentiques et exclusifs.
LES ENGAGEMENTS

HÉVÉA
Pour sa gamme de cosmétiques bio, Hévéa maîtrise la totalité du processus de production et assure une sélection rigoureuse des matières premières naturelles auprès d'artisans qualifiés.
La marque naturelle Hévéa choisit des ingrédients naturels idéalement sélectionnés pour vous offrir le meilleur des crèmes, des baumes et des huiles de soin bio. Amande douce d'Alicante, fève de Tonka, bois d'iris, rose de Damas, fleur de safran, bois de Santal, jus frais d'Aloe Vera, extraits de grenade, eau de rose, vanille infusée…autant d'ingrédients aux propriétés multiples qui rendent les soins Hévéa uniques au monde.
Désireuse d'œuvrer pour un commerce plus juste entre Nord et Sud, la beauté d'Hévéa s'inscrit dans une démarche éthique de commerce équitable.
LE PRODUIT CULTE

HÉVÉA
Le gel botanique hydratant Hévéa est LE soin hydratant réparateur, à la fois frais et fondant ! Sa texture ultra-fluide et non grasse, formulé à base de jus frais d'Aloé Vera d'Andalousie et d'huile essentielle de vétiver en fait un soin idéal pour les peaux normales à mixtes.
Hévéa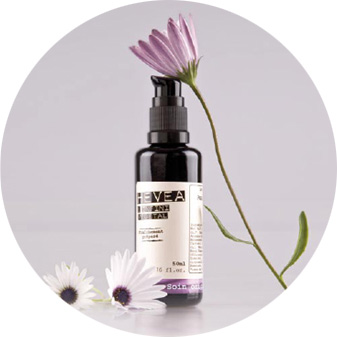 Hevea organic beauty products are freshly prepared organic products, 100% natural, developed exclusively from vegetable resources.
A luxury range of aromatherapeutic organic skin and hair care where the most precious essential oils and vegetable elements act to re-establish and boost the skin's natural functions.
With over 95% certified organic ingredients on average, Hevea natural and fresh cosmetics embodies purity and authenticity.