Your e-shop to buy VISOANSKA products online
VISOANSKA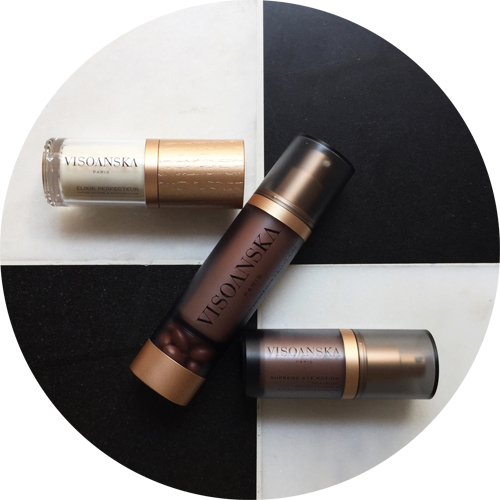 French luxury clean skincare brand, VISOANSKA is the first to have combined, within a single innovative bottle, a topical skincare and nutritional supplements that simultaneously and effectively target from the inside and on the outside, all the factors and signs of skin ageing on all skin layers.

Always striving for excellence, VISOANSKA scouts the world to source the best of Nature's treasures: medicinal plants extracts, bioactives from plant grown in extreme climates with rich phytochemical composition, potent cosmeceuticals and biotechnological peptides... for natural beauty products with ultimate potency.
Engineered with unprecedented concentration of phytonutrients, VISOANSKA skincare products are formulated with 100% natural active ingredients or that naturally occur in the skin and more than 30 anti-aging patents to guarantee natural and high-performance skincare, each claim and all results beeing scientifically proven.