Your e-shop to buy 2moss products online
LES ORIGINES DE LA MARQUE 2MOSS
Découvrez et adoptez 2Moss, une marque de soins capillaires haut-de-gamme créée en 2003 à Paris par Elyane Moschos.
Forte de son succès, elle ouvre " L'instant 2MOSS", son propre Institut dédié au bien-être et à la beauté du cheveu en 2006 et souhaite dès lors obtenir une certification bio pour sa marque de produits capillaires.
En 2009, après trois années de recherches, la première marque de soins cheveux et shampooing bio de luxe française était née, offrant des textures fondantes, des parfums raffinés et une efficacité absolue.
LES ENGAGEMENTS 2MOSS
La gamme de shampooing et soins capillaires bio 2MOSS a été créée pour détoxifier les cheveux, équilibrer le cuir chevelu, mais aussi pour réparer les dégâts laissés par les produits capillaires formulés avec des silicones et des sulfates.
Trois années de recherche et de développement ont été nécessaires pour sélectionner les meilleurs ingrédients naturels pour à la fois gainer et protéger le cheveu tout en laissant pénétrer au mieux les actifs.
À l'inverse des produits dits "conventionnels", avec les produits biologiques 2MOSS, shampoings naturels, démêlant bio et crème de jour capillaire, le cheveu et le cuir chevelu sont débarrassés des agents polluants qui les recouvrent et parfaitement hydratés.
LE PRODUIT CULTE 2MOSS
Le Démêlant Hydratant 2MOSS est le soin culte de la marque, plébiscité dans toute la blogosphère, ce soin après-shampooing certifié bio démêle en douceur les cheveux secs pour laisser un cheveu naturel et léger, qui se démêle et se coiffe facilement.
Enrichi en acide hyaluronique naturel, sa formule soyeuse et délicatement parfumée, hydrate et nourrit les cheveux secs jusqu'aux pointes !
2moss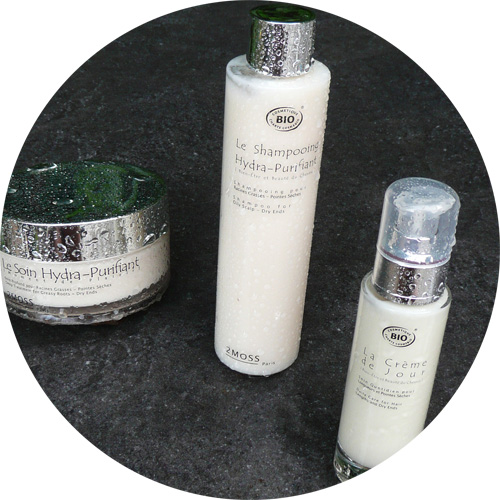 L'Instant 2MOSS is the first organic beauty hair care institute of its kind in Paris. 2MOSS great luxury line of organic hair care & shampoo has been created for this hair spa and invites you to enjoy the pleasure and well-being of natural shiny hair and healthy scalp.
This professional natural hair treatment brand is the fruit of years of research to combine perfect efficiency and unforgettable sensory experience... it contains the best plants extracts to reach the perfect balance from the scalp to the very ends of hair.
Entrust the natural benefits of 2MOSS professional organic hair car line with the beauty of your hair.