Your e-shop to buy Less is More products online
LES ORIGINES DE LA MARQUE LESS IS MORE
Découvrez et adoptez les produits capillaires naturels Less is More. Hannes Trummer, artiste coiffeur star en Autriche, ouvre en 2005 un salon de coiffure au design épuré dans le centre de Vienne et sa rencontre avec Doris Brandhuber, chimiste et adepte de yoga, marque une évolution vers la création de Less is More. Après avoir observé les conséquences des produits de coiffure classiques sur l'environnement et la santé, le couple décide de ne plus imposer ces risques à personne. La marque de soin capillaires et shampooing bio de luxe Less is More était née.
LES ENGAGEMENTS

LESS IS MORE
Dans les produits bio Less is More il n'y pas de conservateurs ni de parfums synthétiques, de colorants, de silicone ou de sulfate. Ultra pointus, les soins capillaires Less is More sont formulés uniquement à base d'huiles végétales bio-active, d'extraits de plantes, d'huiles essentielles pures, d'eaux florales précieuses et de glycérine végétale, certifiés 100% bio.
Tous les shampoings et produits coiffants Less is More contiennent une forte concentration en antioxydants naturels, ils sont ainsi efficaces pour protéger les cheveux contre les effets nocifs des UV et les dommages des radicaux libres.
LE PRODUIT CULTE

LESS IS MORE
La cire mate à la Silice est LE produit coiffant incontournable Less is more. Une texture forte pour un effet non brillant, le cheveu reste souple et modelable grâce à cette cire naturelle, idéale pour cheveux courts et fins. La cire à la Silice Less is More constitue une protection solaire naturelle au parfum délicat et frais de cyprès, citron et menthe poivrée.
Less is More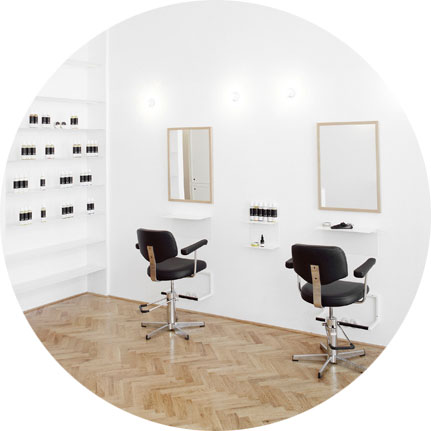 When stylist experience, biomimetics and aromatherapy combine : Less is More, an innovative organic salon hair care and shampoo line emerges, combining functionality, health and environmentalism with indulgent pleasure.
Less is more natural hair care products' innovative formulas exclusively contain natural ingredients, chosen for their effectivity, purity and optimal tolerance by both skin and the environment.
Less is More now also takes care of your skin with a complete range of potent facial treatments with botanical extracts of Alpine plants and natural cosmeceutical active ingredients.
Less is More is reduction to the essential, simply luxury...