Mahalo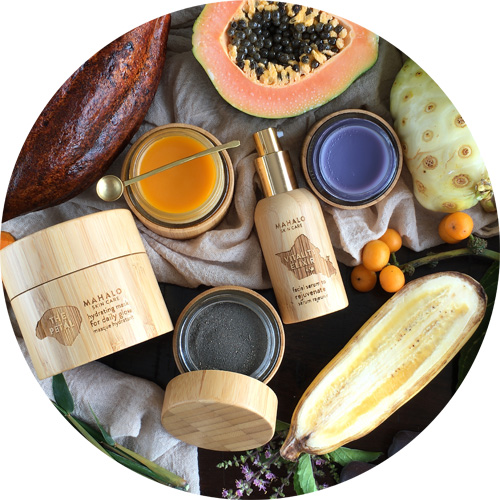 The natural beauty experience from Hawaii :
Mahalo
offers a high-performance skin care collection made from powerful botanical ingredients from the flora of this Pacific archipelago.
Noni, Kukui, Tamanu, Hibiscus, Guava, Turmeric, Chia seed...
Mahalo organic beauty products gather all the benefits of the rich and preserved Polynesian nature. Handcrafted on the Kauai island, Mahalo skin care is formulated using 100% clean and pure ingredients provided by the Earth, and no chemical additives at all.
Famous for their hand-engraved bamboo packaging, the Mahalo products, a word which locally means "thank you", will provide your skin a luxurious and advanced treatment.