Your e-shop to buy Dayną products online
Daynà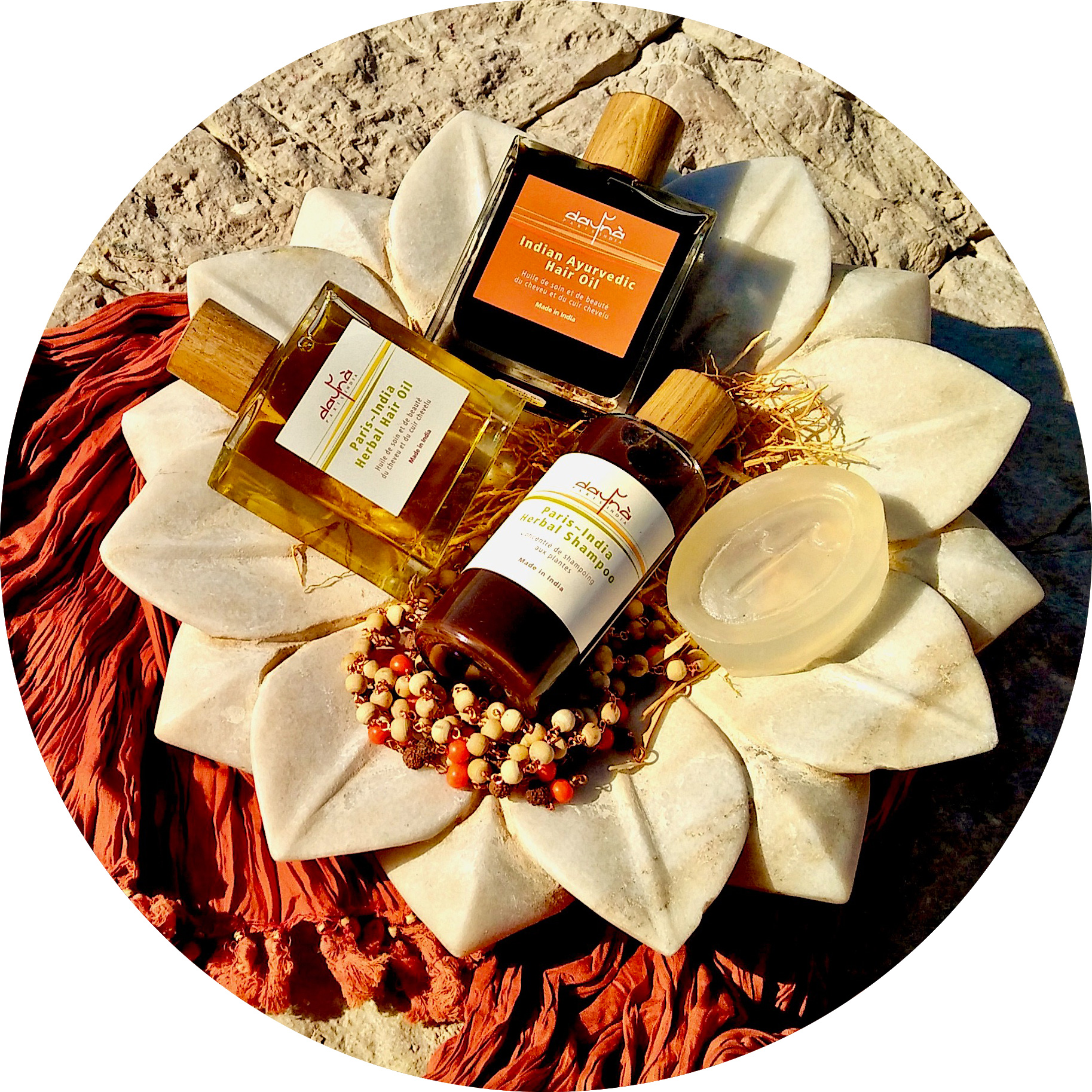 Created in 2005, Daynà was born of the cooperation between two men and their expertise: Pascal Tribouillier, renowned colourist hairdresser and Gil Grillo, biologist, who reinterpreted Indian expertise in hair care.
Daynà hair care formulas are entirely developed in the spirit of Ayurveda, using natural ingredients (ayurvedic oils and plants), without any chemicals, in order to provide the hair with unique treatments inspired by Indian traditional medicine.
For natural hair care but also for scalp's balance and health, French brand Daynà has created 6 essential hair products with concentrated Ayurvedic formulas.