Your e-shop to buy LE PURE products online
LE PURE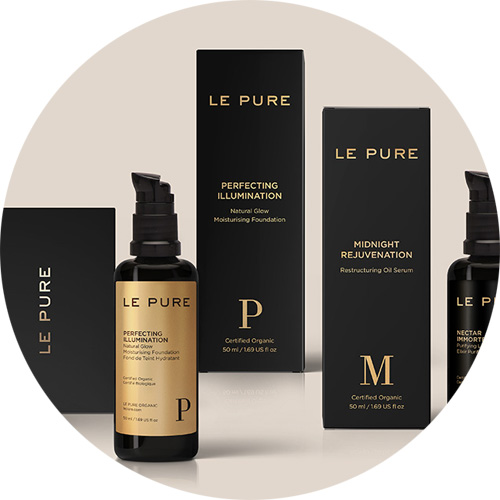 Le PURE creates potent skin-transforming superfood potions packed with high-vibrational, certified organic plant bio-actives for quick and visible results.
Scientist and cosmetologist Marie Carrasquedo, founder of LE PURE with Julia Atzesberger, has investigated during 45 years to create a cream that contains 100% active unaltered natural ingredients. The result is a revolutionary organic emulsion that penetrates the deep layers of the skin and restores its elasticity from the inside at the origin of all LE PURE clean and natural beauty products.
Each LE PURE antiaging formula is based on the healing powers of medicinal plants and contain the highest grade, raw, nutrient-dense superfood for the skin with absolute concentration thanks to a unique manufacturing process that preserves all rejuvenating plant nutrients.