So Mush Organic
Discover a new way to supplement yourself : much more than a simple coffee, the soluble coffees of So Mush Organic are enriched with adaptogenic plant and fungi extracts - which have the ability to increase our resistance to stress by regulating our metabolic functions and our immune defenses.
These active ingredients with clinically proven benefits on stress, fatigue, skin or the immune system, are used in highly concentrated extracts, titrated and tested in the laboratory for their active ingredient content, in So Mush Organic instant coffees to be effective and bring you maximum benefits.
Grown in Tanzania, fair trade and certified organic, So Mush Organic freeze-dried coffee combines taste to create blends that are perfectly balanced in order to easily integrate the powerful benefits of adaptogenic plants into your daily life.
All ingredients in So Mush Organic sachet coffee are 100% natural and organic, free of pesticides, chemicals, preservatives or artificial flavors, of the highest quality to obtain delicious and ultra-efficient instant drinks.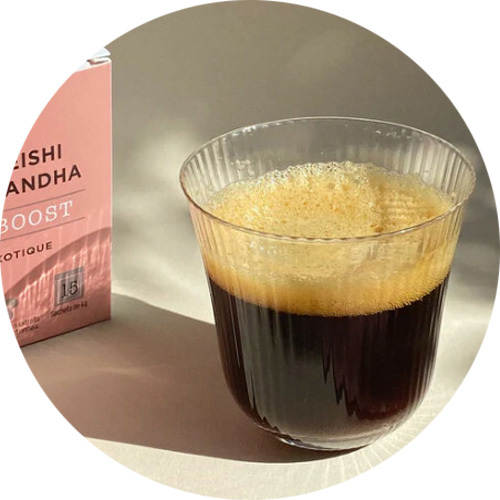 Know more about So Mush Organic