Abel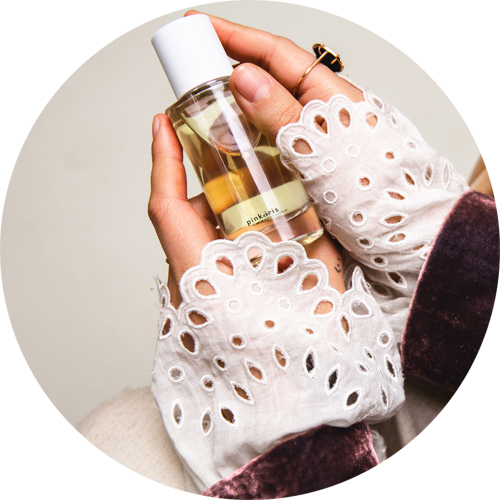 Abel blends the pleasurable world of perfume with the conscious simplicity of nature with its 100% natural fragrances.
Looking for a natural perfume that was chic, modern and long lasting, Frances Shoemack, a former New Zealander winemaker, was unable to find one. Convinced about the similarities between perfume and wine, she decided to create with Abel what would be for her the world's best natural perfume.
Hand by hand with the nose Isaac Sinclair, they created the Abel selection of natural unisex perfumes that are elegant, modern and do not compromise on ethics or aesthetics.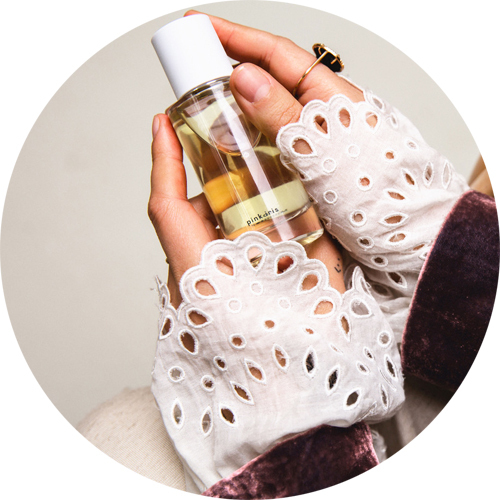 Know more about Abel
ABEL

Abel is a natural perfume brand, specialising in olfactory creations for men and women: a 100% natural designer perfume.



Abel organic perfumes are developed in Amsterdam by New Zealander Frances Shoemack with the ultimate quest to create the best natural perfume in the world.
The history of the Abel natural perfume brand
The name Abel refers to the Dutch adventurer Abel Tasman, who was the first European to discover New Zealand in 1642.



Abel is also the story of a former winegrower, a follower of a natural and ecological philosophy of life with a particular interest in scents. When she couldn't find any natural and modern perfumes, she decided to take matters into her own hands by creating her own range of 100% natural perfumes.



Then one day she came across a video of New Zealand perfumer Isaac Sinclair explaining his thesis on the similarities between perfume and wine. That's when she knew she had found her nose.



Trained in Paris and Milan, and based in Sao Paulo, Isaac markets fine fragrances by day and becomes a nose by night. For him, working on the Abel project is a unique opportunity to create exclusive fragrances using the best natural ingredients in the world.



Following the success of their first two perfumes launched as limited edition under the Abel Organics brand in 2013, the new permanent Abel Vita Odor collection of fragrances was unveiled in 2017.

Frances Shoemack, creator of the Abel brand
Abel or the art of natural perfume




White Vetiver natural fragrance by Abel

Abel represents the ultimate intersection of art, ethics and natural science.



Rather than detracting from your personality, the beauty of all natural ingredients comes to life on your skin, working with your natural body chemistry to create a unique fragrance. One that will represent you throughout the day.



Abel's natural fragrance lives on your skin, until it disappears.



The Dutch brand believes deeply in the power and beauty of perfume, in its ability to beautify everyday life like no other.



Frances wants to prove that it is possible to create elegant fragrances for men and women, with 100% natural ingredients so as not to harm the earth, its inhabitants and your health.
Focus on Isaac Sinclair
Issac Sinclair is a perfume addict! It started with one scent, then two, then three. Before he knew it, he was hooked. He couldn't live without perfume and the addiction grew to the point where he had to live surrounded by perfume all the time.



Today he is one of the youngest active Noses.



After studying perfumery in Milan, he became an apprentice at Symrise in Paris. He then met Frances and started working for Abel.



Being a Nez for Abel means carefully designing each fragrance, paying the utmost attention to each nuance, while never losing sight of the compositions as a whole.



Working with natural ingredients makes the creative process even more complicated as natural ingredients do not act in the same way. They are alive, their many facets never cease to surprise us.

Isaac Sinclair, Nose for Abel
Understanding the complexity of natural fragrance
A simple bottle for sophisticated creations


Natural Eau de Parfum Red Santal d'Abel

The chemistry of perfume



With the rise of organic chemistry and since Chanel n°5, the first perfume to be produced synthetically in 1925, synthetic ingredients have invaded the world of perfumery, to the point where they now represent between 50% and 90% of the composition of a perfume, and even more for low-cost perfumes.



Today, there are more than 3,000 chemical molecules and new ones are created every year: a revolution explained by the range of olfactory possibilities offered by chemical molecules. This revolution is explained by the range of olfactory possibilities offered by chemical molecules. Current techniques make it possible to reproduce almost any odour in the laboratory by analysing the molecules that make it up. Chemistry therefore imitates nature or even replaces it when it has not yet revealed its secret: it is, for example, still impossible to extract the olfactory principle from lily of the valley or fig.



Perfumers see chemistry enriching the palette of available materials, "freeing" them from the constraints of nature: disappearance of the constraints of available volumes, lower costs of materials and stability of materials and olfactory rendering...



But the appearance of petroleum derivatives in perfumes also has its share of drawbacks. Our skin then comes into contact with unsavoury molecules such as phthalates, synthetic musks or other alkylphenol ethoxylates. Irritating to the skin, polluting, some are even suspected of disrupting the hormonal system, of being carcinogenic or neurotoxic.



Why is organic perfumery an art?



Organic perfumery only has about 300 molecules that are more "raw" and complex than their chemical copies. The perfumer's art in using a natural essence is to know how to dress it so that it expresses itself fully and becomes sublime. It is therefore difficult to recreate the same complexity and originality as for a synthetic perfume!



Natural perfumes have long been more volatile than conventional perfumes, because they lack chemical fixers. Indeed, the smell comes from the volatility of the molecules, but in order for all the smell not to dissipate too quickly, the odorous molecules must be associated with heavier, non-volatile molecules. It was therefore necessary to find molecules in nature (benzoin, tonka bean, vanilla, etc.) capable of recreating the persistent trail of a perfume.



Materials that are more complex to work with, rarer and more expensive, not always available and therefore need to be stored separately and in conditions specific to each ingredient... the constraints of nature make organic perfumery an art and a luxury that Abel and the talented Isaac Sinclair have learned to master and propose you to discover with the Abel collections of natural perfumes.