66°30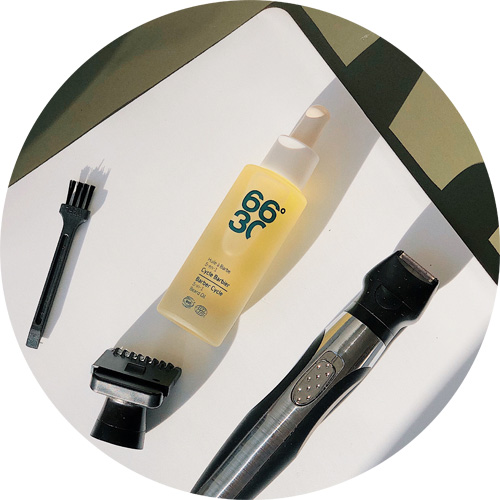 66° 30 is the angle of inclination of the Earth at the origin of the seasons. This symbolic contrast between the force of the universe and the fragility of its balance is reflected in the life of today's urban man.
Created for today's man, driven by similar forces of strength and vulnerability, confident in the future, yet also aware of the fragile balance of his environment and his skin… 66°30 is a new line of organic skincare dedicated to men.
66°30 cosmetic and grooming products for men stick to the strict maximum: they are very easy to use and specifically tailored to the essential needs of the skin of the modern man.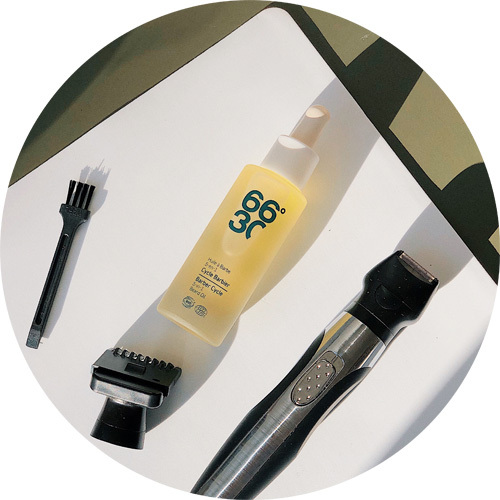 Know more about 66°30
66°30

66°30 is an organic cosmetics brand for men which offers a wide range of essential skincare in order to comply with man's skin needs: purify, moisture, nourish, protect, regenerate and smooth.

Since 2007, 66°30 is the French leader for organic cosmetics and grooming products for man thanks to innovative and efficient skincare products formulated with green high-tech actives.
THE 66°30 BRAND HISTORY
After graduating from EM Lyon, one of the top French Business School, Didier Arnaud started to work within Sales and Marketing departments of International companies.

Deeply committed to the fight against exclusion, he decided in 1993 to create a foundation to help poor and sick people. He is still the President today.

At the same time, he campaigns for organic farming development and for fair trade. He becomes a member of Nature & Progrès federation.

At 47 years old, he decides to create the brand 66°30, an innovative brand of organic cosmetics for men, to respect his convictions about Human beings and Earth.

The organic brand 66°30 gathers Didier Arnaud's values, energy and soul because he thinks that the best of the world and the humanity will come provided that we are actively involved now.

Didier Arthaud, 66°30 founder
ORGANIC AND HI-TECH SKINCARE PRODUCTS FOR MEN
66°30 organic facial cosmetics range contains 5 powerful beauty products to fight against stress, weather, shave, unbalanced daily diet and lack of sleep suffered by men today.

Multi-function and multi-purpose, each 66°30 organic skincare product for men is is suitable for a specific moment or a specific need of the skin : to calm razor burn, nourish, moisture, protect, regenerate the skin...

Purity range by 66°30 allows men to clean their face, their body and their hair with pure natural cleansing products with neutral pH and infused with innovative green hi-tech ingredients.

With 66°30, opt for the bare Maximum

Formulated with a complex of innovative and patented ingredients - the Bouclier Urbain® - 66°30 skin cares are hi-tech products specifically made for men with proved efficiency tested by independent laboratories.

The Bouclier Urbain® is a natural shield to protect against external attacks. It is an exclusive synergetic complex with 6 plant extracts that you can find in the entire 66°30 organic skincare range.

Up to 80% vegetable ingredients or more that is to say 4 to 5 times more than in classical cosmetics ! This natural plant extracts all come from French and European biotopes. 66°30 range is certified Cosmébio® by Ecocert.

With more than 99% of natural ingredients, whereas organic label requires 95% of natural ingredients, and from 61% to 80% ingredients certified organic, far beyond the 10% which are required, buy a 66°30 organic cream for men is to chose the bare maximum and opt for the best skincare.

66°30 airless flasks are specifically made to make the use easy, convenient and sure. They guarantee optimal preservation with minimal preservatives, deliver the right amount of product for each use and protection of the valve prevents fluid from drying between applications.
66°30, EXPERT IN ORGANIC COSMETICS FOR MEN. WHAT YOU HAVE TO REMEMBER :
66°30 skincare

OUTSTANDING ACTIVES PRINCIPLES

76 to 88%, 4 to 5 times more than in classical cosmetics of which 61 to 80% organic ingredients, 6 to 8 time more than certification criteria.

MORE THAN 20 PLANT EXTRACTS

Exclusive cocktail from more than 20 plant extracts which come from France (Provence, Alps, Brittany) or Europe of which Bouclier Urbain®, an exclusive patented complex that protects against external attacks of everyday life.

PROVED EFFICIENCY

Scientific tests made by independent laboratories.

66°30 purity range

NEUTRAL pH

Organic cleansing skincare with a gentle and neutral pH not to dry the skin thanks to a perfect compatibility.

100% NATURAL

All cleaning agents are of natural origin, from the latest innovations in organic cosmetics.

ALLERGEN FREE

Alcohol free, ammonium lauryl sulfate free, synthetic fragrances free and any known allergen free.

Effective, simple, natural ... 66°30 meets all the men expectations and needs
THE ECOLOGICAL COMMITMENT AND VALUES OF 66°30
66°30, voted best Niche beauty brand and best organic skincare brand at International Beauty show in Paris.

66°30 skincare products for men are certified organic and take their natural efficiency in the latest advances in green chemistry while meeting strict environmental criteria.

66°30 organic cosmetics for men are parabens free, silicones and petrochemical by-products free, synthetic colors and fragrances (phthalates) free, GMO free…

Natural skincare with clean formulations which improve fair trade and promotes sustainable partnerships with local farmers.

The brand 66°30 for men also supports concrete initiatives against exclusion and matches eco-conscious process.

Packagings are made with bare minimum, recycled fibres or paper which comes from forests with sustainable management and printed with vegetable inks.

That's why the brand 66°30 was rewarded since its creation by 2 prestigious awards at Beyond Beauty show, world reference for cosmectics and beauty products.