Your e-shop to buy 66°30 products online
LES ORIGINES DE LA MARQUE 66°30
Découvrez et adoptez la marque de cosmétique bio pour homme 66°30, créée par Didier Arthaud. À 47 ans, cet ancien directeur marketing reconverti dans la cosmétique naturelle décide de donner corps à ses convictions pour le respect de l'homme et de la planète en créant la marque 66°30, en référence à l'axe d'inclinaison de la terre.
La marque bio 66°30 a déjà été récompensée à deux reprises depuis sa création par un prestigieux award du salon Beyond Beauty, référence mondiale de la cosmétique.
LES ENGAGEMENTS 66°30
La marque 66°30 soutient le développement de l'agriculture bio et la promotion du commerce de proximité équitable via son adhésion à la fédération Nature et Progrès. Ainsi labellisés bio, les produits cosmétiques naturels pour homme 66°30 innovent et puisent leur efficacité dans les dernières avancées de la chimie verte tout en respectant des critères écologiques très stricts.
Tous les soins bio pour homme 66°30 : les crèmes visage, les soins nettoyants et les sérums anti-âge pour hommes sont garantis sans parabens, sans silicones ou autre dérivé de pétrole, sans colorant ou parfum de synthèse et sans OGM.
Enfin, les emballages de la marque 66°30 sont constitués de fibres recyclées ou de papier PEFC issu de forêts durablement gérées et imprimés avec des encres végétales.
LE PRODUIT CULTE 66°30
Le gel nettoyant visage quotidien 66°30 est un incontournable de la marque. Ultra doux, il nettoie et hydrate la peau tout en régulant la production de sébum. Idéal pour un usage fréquent, son PH neutre et sa formule sans allergènes, permet de purifier la peau sans l'agresser.
66°30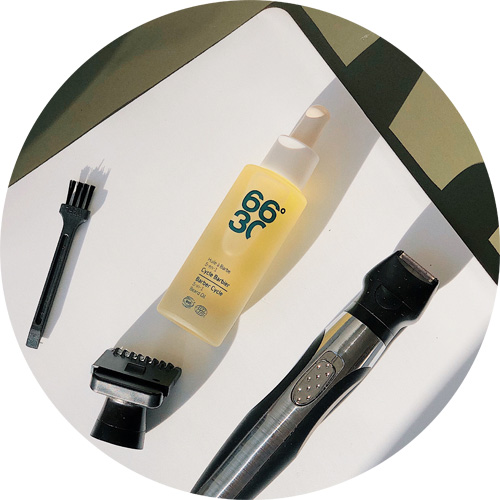 66° 30 is the angle of inclination of the Earth at the origin of the seasons. This symbolic contrast between the force of the universe and the fragility of its balance is reflected in the life of today's urban man.
Created for today's man, driven by similar forces of strength and vulnerability, confident in the future, yet also aware of the fragile balance of his environment and his skin… 66°30 is a new line of organic skincare dedicated to men.
66°30 cosmetic and grooming products for men stick to the strict maximum: they are very easy to use and specifically tailored to the essential needs of the skin of the modern man.