Nohèm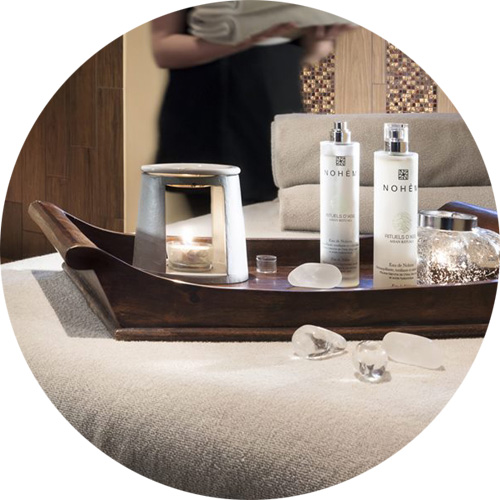 Nohèm reveals the world organic beauty secrets...
Perfect complexion, toned and radiant skin, this dream is a reality for women who use candlenut oil.
Combined with all most precious active ingredients from Asia such as whitewax, goji berries, white lily..., Nohèm "Asian rituals" organic face care line offers you the well-kept asian women beauty secrets.
Morrocan gold, argan, is at the heart of Nohèm organic body care line. The most precious African ingredients, coming from Egypt, South and West Africa, such as shea butter, black cumin and baobab tree oil intensify and support the argan's magic properties to repair and sooth the skin.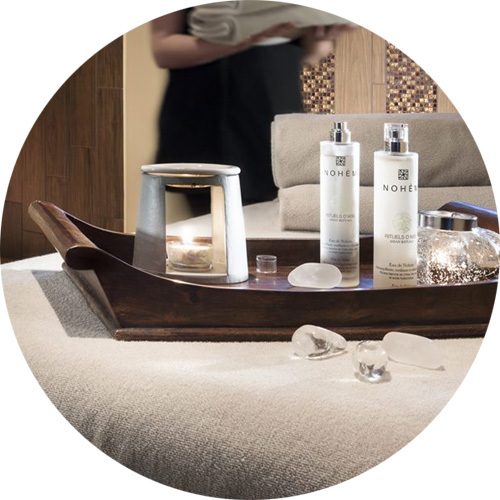 Know more about Nohèm
Add to shopping bag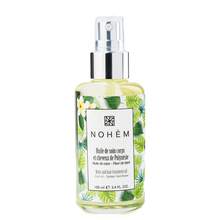 Nohèm
Polynesia treatment oil for body & hair - Coco & Tiare …
30,00 €
Great for :

Anti-puffiness, First wrinkles
Add to shopping bag
-20%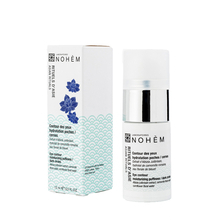 Nohèm
Moisturizing anti-fatigue eye contour cream
35,00 €
28,00 €
NOHÈM

Nohèm is an organic French cosmetics brand created in 2009, sprung from the desire to share the beauty secrets from women around the globe.

Nohèm is committed to promoting ethical standards among the women who produce the raw materials used in its products. The foundation set up by the creator of Nohèm is dedicated to capacity-building projects that support the economic and social empowerment of these women.
History of the organic beauty brand Nohèm
The story of a calling

For Noémie de Goÿs, the creator of Nohèm organic skincare brand, the volunteer support of underprivileged communities and solidarity in general has always been a priority. To this end, she became a volunteer for Unicef during her studies.

After a few years spent in the communications field, she decided to dedicate herself completely to the charitable and non-profit sector. Numerous trips throughout the world strengthened her decision, which she turned into a reality by creating the Amisse Foundation in 2009. Under the aegis of the Fondation de France, it is recognized as an organization of public benefit.

For the economic and social empowerment of women

The Amisse foundation supports development projects by financing them and accompanying their progress, the main goal being the support of the social, economic and human development of women in emergent countries.

Via a microcredit institution, the Amisse Foundation provides particular support to women in Burkina Faso who produce Shea butter to achieve independence. These women have access to modern stoves that contribute to improving their working conditions while strengthening the conservation of the Shea tree by optimizing its consumption.

Noémie de Goÿs, founder of Nohèm
Women talking to women

Encouraged by this experience, Noémie de Goÿs' vision for women in developing countries expanded. She decided to push the idea of reciprocity even further by launching a line of luxury organic cosmetics, in partnership with projects carried by women in these countries.

The partnership is beneficial to both parties: the women in developing nations who produce the raw materials are guaranteed fair and constant prices while the Nohèm products benefit from active ingredients of exceptional quality.

Feminine solidarity transcends borders, allowing women from around the world to share their beauty secrets with each other.
The quality guarantees of Nohèm organic beauty products
Organic products formulated by an expert scientific research lab specialized in the development of new, natural and ethical formulas through the use cutting-edge technology from Western chemistry

Raw materials that are rigorously selected throughout the world and products that are highly concentrated in natural and scientific active ingredients with proven efficiency

Natural (99,7% to 100% of the total ingredients), organic (15% to 65% of the total ingredients) and fair trade ingredients (5% to 25% of the total ingredients)

Organic products whose efficiency has been proven through rigorous testing

Specific treatment and massage protocols developed for beauty institutes and spas

Simple and playful product-application techniques easily reproduced at home, inspired by Japanese and African massage methods

Products made in France in accordance with strict standards, adapted to the most demanding consumers, with elegant textures and subtle fragrances that evoke journey and travel

Certifications which guarantee quality formulas that are respectful of all skin types and the environment (organic and fair trade labels certified by Ecocert)

A holistic commitment to eco-conception: formulation of organic products, packaging manufactured in France or Europe to reduce their carbon footprint, recycled and recyclable materials, airless tubes to optimize product conservation, glass vials, plant-based inks, reduction of primary and secondary packaging (des emballageset suremballages), and paper from sustainably-managed forests

The latest line of organic face care products by Nohèm was inspired by Arctic potent beauty ingredients
Asia, Africa and the North Pole: the world's organic beauty secrets
"Asian Rituals", the organic facial cosmetics line

"African Rituals", the organic body care line

"

« Boreal Light »: anti-aging organic cosmetics from Lapland

Beauty techniques from the far North encourage interior well being, indispensable for physical health, while also providing invigorating and stimulating effects on skin. To achieve them, the Sami people apply ancient, traditional massage techniques, natural ingredient-based beauty rituals and of course, the art of the sauna.

The Sami people respect and live in harmony with nature, drawing from it the strength to face the elements. These characteristics, along with active ingredients from the far North with proven anti-aging and firming properties, are at the heart of three unique anti-aging Nohèm products.

Efficient and sensory skin care products, for a thrilling journey!
The Nohèm organic spa experience
Each Nohèm product is a true sensory journey. This escape for the senses is possible through unique, ancestral rituals of well being from around the world, perfectly mastered by the brand therapists.

Each Nohèm ritual combines classic cosmetics application techniques with the unique approach to beauty provided by traditional treatments. The treatments are inspired by a variety of different cultures and draw their strengths from each of them.

The intrinsic qualities of each Nohèm product generate numerous benefits for the user: pleasure for the skin and proven, in-depth efficiency. Combining the products with the associated ritual stimulates skin cells and biological mechanisms, enhancing the benefits of the treatment and maximizing its potential.

Thanks to its expertise, Nohèm opened its first spa at the Mare aux Oiseaux, a hotel and Michelin-starred restaurant member of the Châteaux & Hôtels Collection. Lost in nature at the heart of the Brière swamp, it is a stone's throw away from the famous La Baule beach.

Natural, certified organic products and protocols, 13 body and facial treatments from Asia, Africa, and the far North, a holistic approach to eco-conception- this is not only a spa, but an initiation to traveling around the world, to reconnect with the sources of well-being.

The Nohèm Spa at the Mare aux Oiseaux
Credits : Nohèm