Your e-shop to buy Kjaer Weis products online
Kjaer Weis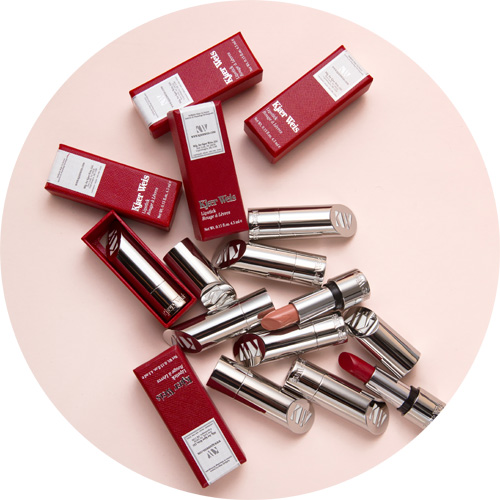 Kjaer Weis does organic makeup with a luxury feel. Refillable, high performance and organic certified cosmetics that have already taken the US by storm.
Kirsten Kjaer Weis, a New-York-based Danish makeup artist, wanted to cut the chemicals from the models' beauty routine as they were always complaining of dry skin, breakouts, rashes and sensitive eyes. She created the Kjaer Weis' all natural makeup line with sheer textures and organic ingredients.
Free of parabens, mineral oil, silicones, synthetic fragrance and colours, Kjaer Weis' luxe organic line comes packaged in stylish refillable metal compacts designed by famous Marc Atlan.