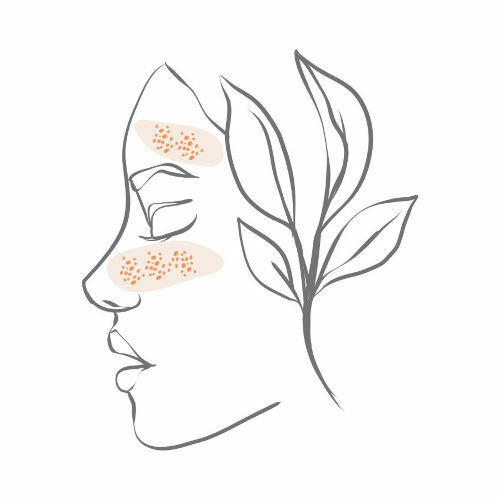 BEAUTY TIPS
HOW TO TAKE CARE OF YOUR UNEVEN COMPLEXION ?
A micro-exfoliation of the skin and a weekly peeling mask rich in fruit acids will overcome of all surface problems and illuminate the complexion.
Gently massage by applying your cream care will activate the blood's microcirculation and deeply stimulates the skin : the ultimate solution against the grey complexion.
The uniformity of the complexion passes through the renewal of the cornea layer's cells : choose a depigmenting and regenerating care to stimulate it.
THE DONT'S
Weakening the skin by using products rich in photosensitizing agents (perfume, alcohol, essential oils).
Rinsing the face with hard water : install a filter or systematically cleanse your skin with a lotion (or micellar water) to avoid deposits on the skin that tarnish the complexion and cause redness.
Some factors greatly aggravate problems of uneven complexion : lack of sleep, too fatty, sweet or spicy food, alcohol, pollution and tobacco are the main reasons of a grey complexion, a prolonged exposure to the sun accelerates the dilation of the blood vessels.
THE WOW FACTOR
Whatever the weather or the season, a natural solar protection is mandatory. Without forgetting the décolleté and the hands that mark as much as the face !